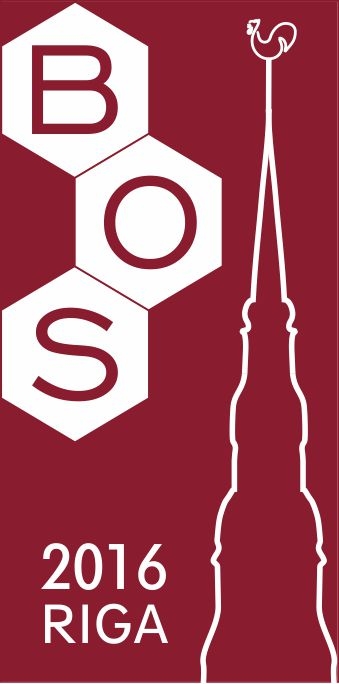 Balticum Organicum Syntheticum (BOS) conference 2016
3rd – 6th July 2016, Riga, Latvia
Organic & Biomolecular Chemistry and Natural Product Reports are pleased to support the 2016 BOS conference.  The conference aims to provide a forum for organic synthetic chemists to speak of their work and discuss important scientific problems and to promote discussion between academic and industrial scientists about the possibilities of mutual cooperation.
This international conference has a balanced program of academic and industrial speakers presenting fundamental and practical aspects of organic synthesis.  This year the speakers include:
Emily Balskus (Harvard University, USA) Chemical Discovery in the Microbial World
Inga Cikotiené (Vilnius University, Lithuania) From Curiosity to Development of New Synthetic Methods
Nuno Maulide (University of Vienna, Austria) Catalytic Rearrangements: Inspiration for Methods and Total Synthesis
Per-Ola Norrby (AstraZeneca, Sweden) Predictive Chemistry: Virtual Screening in Asymmetric Catalysis

Virgil Percec (University of Pennsylvania, USA) A Materials Genome Approach to Mimics of Biological Membranes and their Programmable Glycan Ligands
Stefan Schunk (Grünenthal GmbH, Germany) Cebranopadol, A Novel Analgesic – It's Discovery from the MedChem Perspective
Ryan Shenvi (The Scripps Research Institute) Chemical Synthesis of Secondary Metabolites
John Sutherland (MRC Laboratory of Molecular Biology, Cambridge UK) Origins of Life Systems Chemistry
Māris Turks (Riga Technical University, Latvia) Sulfer Dioxide: Useful Reagent and Solvent in Organic Chemistry
For more information and to register please visit the website.