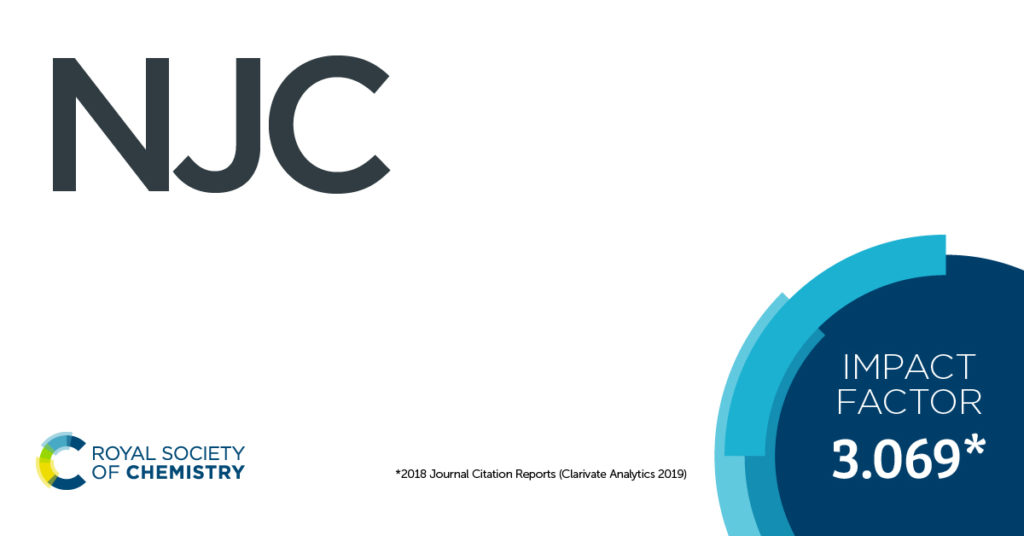 We have just updated our reviewer recommend 'HOT articles' & our cummulative 2019 Focus & Perspectives collections.
We update our HOT articles collection quarterly and make the selected articles free to access for 6 weeks! This collection represents the top 10% of research published in NJC in 2019. Please note that only the HOT articles from April – June 2019 have been made free to access, this will be updated quarterly to reflect our latest HOT articles.
Make the most of the free to access period by browsing the collection today!
Why not start here:
Multifunctional WS2&M-AgNPs superhydrophobic conductive sponges for application in various sensors
Xueshan Jing and Zhiguang Guo
New J. Chem., 2019, 43, 5287-5296
DOI: 10.1039/C9NJ00167K, Paper
Two alkali calcium borates exhibiting second harmonic generation and deep-UV cutoff edges
Peng Ren, Yun Yang, Hao Li, Zhihua Yang and Shilie Pan
New J. Chem., 2019, 43, 9354-9363
DOI: 10.1039/C9NJ01680E, Paper
Our 2019 Focus & Perspective collection pulls together all of the reviews published in NJC throughout the year. Remember to check back to read our latest articles!
These two articles are already getting plenty of citations:
Recent advances in iminyl radical-mediated catalytic cyclizations and ring-opening reactions
Wenqing Yin and Xuelian Wang
New J. Chem., 2019, 43, 3254-3264
DOI: 10.1039/C8NJ06165C, Perspective
Life sensors: current advances in oxygen sensing by lanthanide complexes
Khushboo Iman and M. Shahid
New J. Chem., 2019, 43, 1094-1116
DOI: 10.1039/C8NJ04993A, Perspective
Submit your work to NJC – Check our website for handy tips and guidelines or find out more about the benefits of publishing with the Royal Society of Chemistry.