We are delighted to present this month's issue: you are guaranteed to find articles of relevance to your specialist interests!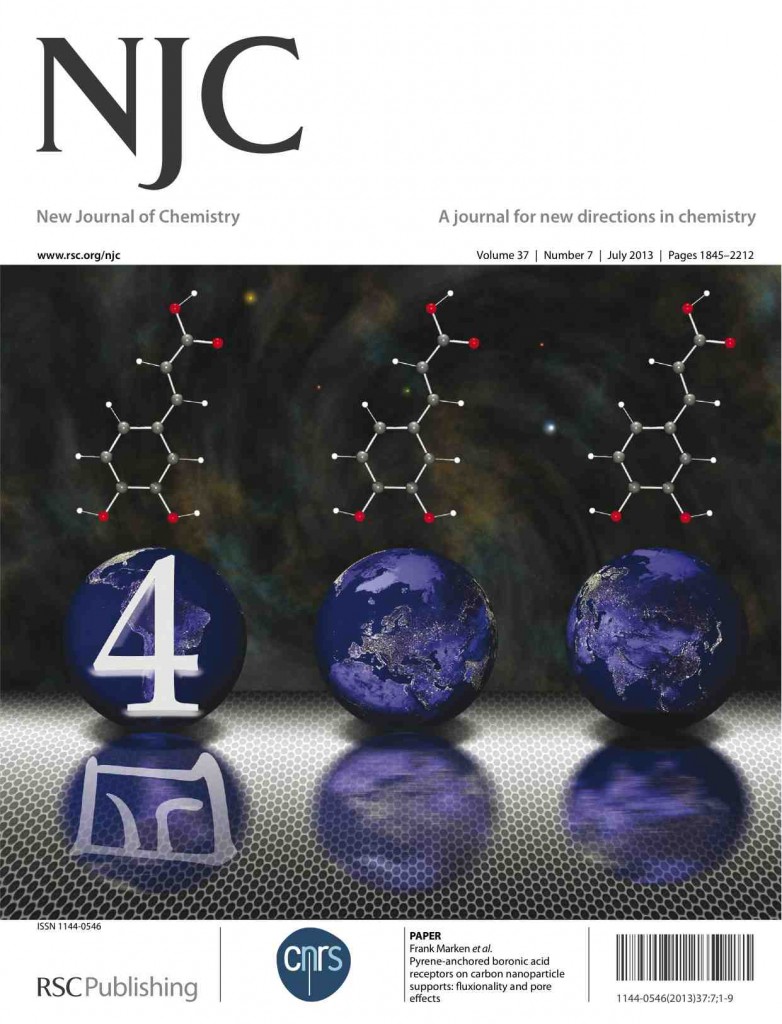 The front cover this month highlights a collaborative research effort between groups at the University of Bath (UK), the University of Birmingham (UK), and the University of Kitakyushu (Japan). The authors have designed a novel electrochemically active sensor film based on pyrene-appended boronic acids on carbon nanoparticles. Peak responses with sensitivity to caffeic acid in the micro-molar range were observed.
Pyrene-anchored boronic acid receptors on carbon nanoparticle supports: fluxionality and pore effects by Katherine Lawrence, Tomoki Nishimura, Peter Haffenden, John M. Mitchels, Kazuo Sakurai, John S. Fossey, Steven D. Bull, Tony D. James and Frank Marken, New J. Chem., 2013, 37, 1883-1888. DOI: 10.1039/C3NJ00017F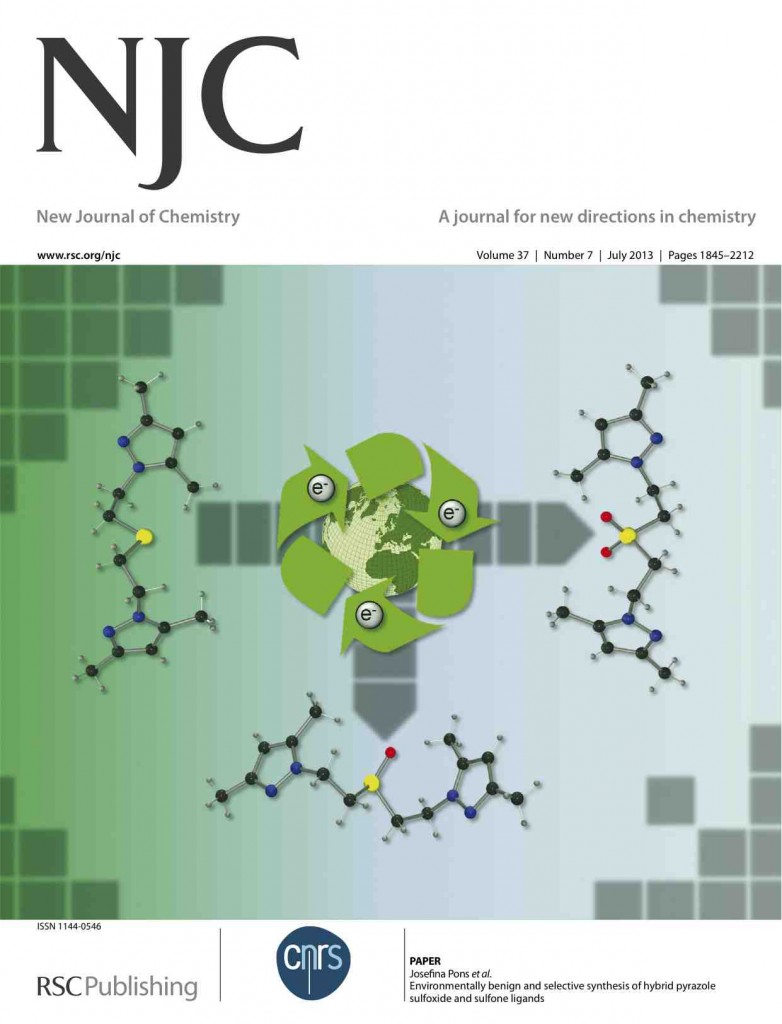 Efficient chemical and electrochemical methodologies for the oxidation of sulfur organic compounds are featured on this month's inside cover. The group of Josefina Pons at the Universitat Autònoma de Barcelona used these new approches to synthesize sulfoxide and sulfone ligands in good yields.
Environmentally benign and selective synthesis of hybrid pyrazole sulfoxide andsulfone ligands by Antonio de León, Jordi García-Antón, Josep Ros, Gonzalo Guirado, Iluminada Gallardo and Josefina Pons, New J. Chem., 2013, 37, 1889-1894. DOI: 10.1039/C3NJ00161J
You can access and read the whole issue 7 of NJC here.
Don't miss a single issue of NJC! Sign up for the free E-Alert to get the table of contents in your mailbox each month.