We are pleased to introduce you to our latest issue. Whether you are a material, synthetic or biological chemist, you are guaranteed to find articles of relevance to your specialist interests.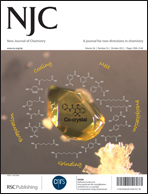 The outside front cover highlights a paper by Katharina Fucke and co-workers (University of Durham, UK) and collaborators, reporting a comparative study of co-crystallisation methods for obtaining new co-crystal forms of a model drug compound with twenty different carboxylic acids. A total of 46 co-crystal forms of Piroxicam, a non-steroidal anti-inflammatory drug, were obtained. The authors offer several thoughts on how their results might usefully be applied to co-crystal screens in order to improve the solubility and/or dissolution rate of pharmaceutical drugs.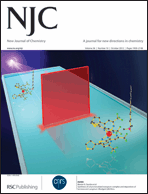 The inside front cover was produced by Marian R. Davolos and co-workers (Universidade Estadual Paulista, Araraquara, Brazil). In this paper, the authors describe the synthesis and characterization of the amphiphilic europium complex [(C12H25)2(CH3)2N][Eu(tta)4], along with the formation of stable Langmuir monolayers at the air/water interface. The molecular arrangement at the air/water interface and the preserved luminescence in the Langmuir–Blodgett films were consistent with theoretical predictions. This luminescent and amphiphilic complex could be used as a probe when incorporated in Langmuir monolayers of phospholipids or other surfactants that mimic cell membranes.