Chronic wounds are considered a major healthcare problem all over the world. Long-term infections and/or suppressed immune responses may cause chronic wounds with slower healing, resulting in increased mortality. Although antibiotics, skin disinfectants, and hydrogels are currently being used to combat microbial pathogenesis, they still have some significant limitations when used in clinical wound healing. Therefore, researchers have been exploring alternative approaches, such as combining antimicrobial, antioxidant, and anti-inflammatory agents for advanced chronic wound therapy.
Recently, nanomaterial-based antimicrobials have gained popularity thanks to catalytic and near-infrared (NIR) irradiation treatments, which induce controlled oxidative stress (photodynamic and catalytic therapies) and hyperthermia (photothermal therapies) to eradicate bacteria. However, little research into nanomaterial-based antimicrobial activity against biofilms and chronic wound healing in vivo has previously been reported.
In this regard, an NIR-triggered multifunctional quercetin carbonized nanogel embedded with copper sulfide nanoclusters (CuS/Qu-CNG) was reported by Nain et al. for advanced therapy of chronic wounds. Polymerization and mild carbonation procedures were used to prepare quercetin carbonized nanogels (Qu-CNGs), which were subsequently used as templates to grow CuS in situ forming CuS/Qu-CNGs. The resulting CuS/Qu–CNGs are photoreactive and contain antioxidant and catalytic properties (oxidase- and peroxidase-like activities). As a result of their photo-responsive properties, CuS/Qu-CNGs significantly amplified their antimicrobial activity when exposed to NIR-II light. A CuS/Qu–CNGs MIC90 value of 6–9 mg mL-1 is ~125-fold lower than Qu or Qu–CNGs under NIR-II irradiation and was further improved by ~30-fold (ca. 0.2 mg mL-1) in the presence of H2O2. Besides, CuS/Qu-CNGs demonstrated exceptional penetration ability, eliminating MRSA biofilms caused by diabetic wounds in diabetic mice. By suppressing pro-inflammatory cytokines (IL-1β) and boosting anti-inflammatory cytokines (IL-10 and TGF-β1), CuS/Qu-CNGs significantly accelerated wound healing by promoting angiogenesis, epithelialization and collagen synthesis. Finally, CuS/Qu–CNGs showed superior in vivo efficacy in treating bacterial infections and enhancing wound healing in diabetic mice.
In summary, a "Three in One" multifunctional CuS/Qu-CNGs with excellent antimicrobial/antioxidative/anti-inflammatory properties demonstrate great potential in treating bacterial infections and promoting chronic wound healing. This work is expected to provide new solutions for wound treatment complicated by microbial pathogenesis.
To find out more, please read:
NIR-activated quercetin-based nanogels embedded with CuS nanoclusters for the treatment of drug-resistant biofilms and accelerated chronic wound healing
Amit Nain, Yu-Ting Tseng, Akash Gupta, Yu-Feng Lin, Sangili Arumugam, Yu-Fen Huang, Chih-Ching Huang and Huan-Tsung Chang
Nanoscale Horiz., 2023, 8, 1652-1664
---
About the blogger
---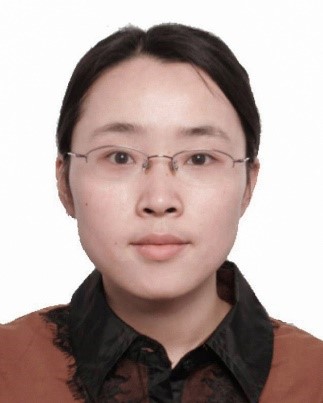 Jiangjiexing Wu is an Associate Professor at Tianjin University and a member of the Nanoscale Horizons Community Board. Dr Wu's research focuses on the rational design and synthesis of functional nanomaterials (such as nanozymes) for analytical, biomedical, and environmental applications.