The 2nd International MXene Conference at Drexel University (MXene 2022) took place online and in person from 1–3 August 2022. Nanoscale Horizons, Nanoscale, Materials Horizons and Journal of Materials Chemistry A were delighted to support student poster prizes at this event and we would like to congratulate the four winners!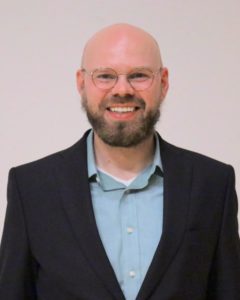 Nanoscale Horizons Poster Prize
Mikhail Shekhirev (Drexel University)
Poster Title: "Synthesis of large flakes of Ti3C2Tx MXene"
Mikhail Shekhirev is a Research Associate in the A.J. Drexel Nanomaterials Institute under the mentorship of Dr. Yury Gogotsi. Prior to joining Dr. Gogotsi's research group in 2019, he obtained B.Sc. in Materials Science (2008) and M.S. in Chemistry (2010) from Moscow State University and Ph.D. in Chemistry (2017) from the University of Nebraska-Lincoln. Having experience with various nanomaterials, such as graphene, graphene nanoribbons, quantum dots, his current research is focused on synthesis and characterization of 2D transition metal carbides and carbonitrides (MXenes).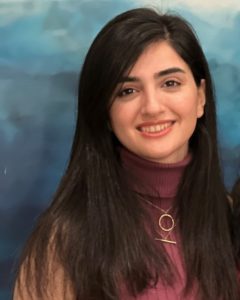 Nanoscale Poster Prize
Kiandokht Pakravan (Auburn University)
Poster Title: "Effect of Surface Chemistry on Water Permeability and Ion Rejection Through the MXene Membranes"
I'm Kiandokht Pakravan, a first-year Ph.D. student of Materials Engineering at Auburn University. I got my B. Sc in Mechanical Engineering from Iran. At the end of my undergraduate study, I got more familiar with 2D materials and their fantastic behavior in different applications, then I decided to continue my education by working on one of the new 2D materials. I started my Ph.D. in 2021 and decided to address one of the global problems, so I started working on working on MXenes membranes and their different applications in separation, water desalination, and organic solvent nanofiltration.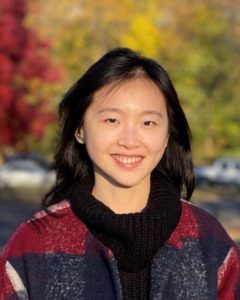 Materials Horizons Poster Prize
Lingyi Bi (Drexel University)
Poster Title: "Scalable Production of MXene Dip-Coated Yarns and Cords"
Lingyi Bi is a PhD candidate at Drexel University, co-advised by Prof. Yury Gogotsi, director of A.J. Drexel Nanomaterials Institute, and Prof. Geneviève Dion, director of Center for Functional Fabrics. She received her BS in Textile Engineering from Donghua University and MS in Innovation Management and Entrepreneurship from Brown University. Before coming to Drexel, she worked in textile R&D in fashion and sportswear companies. Her PhD research focuses on developing functional fibers, yarns, and fabrics by incorporating a new family of two-dimensional materials, MXenes.
And finally, congratualtions to Mark Anayee (Drexel University) for winning the Journal of Materials Chemistry A Poster Prize.