On 13-14 June 2018 the 8th Early Stage Researchers Workshop on Nanoscience was held at IMDEA nanociencia.
The workshop is organized by and for young researchers with the purpose of bringing together early carreer scientists from different disciplines to present their research work in the field of Nanoscience to the public for the first time.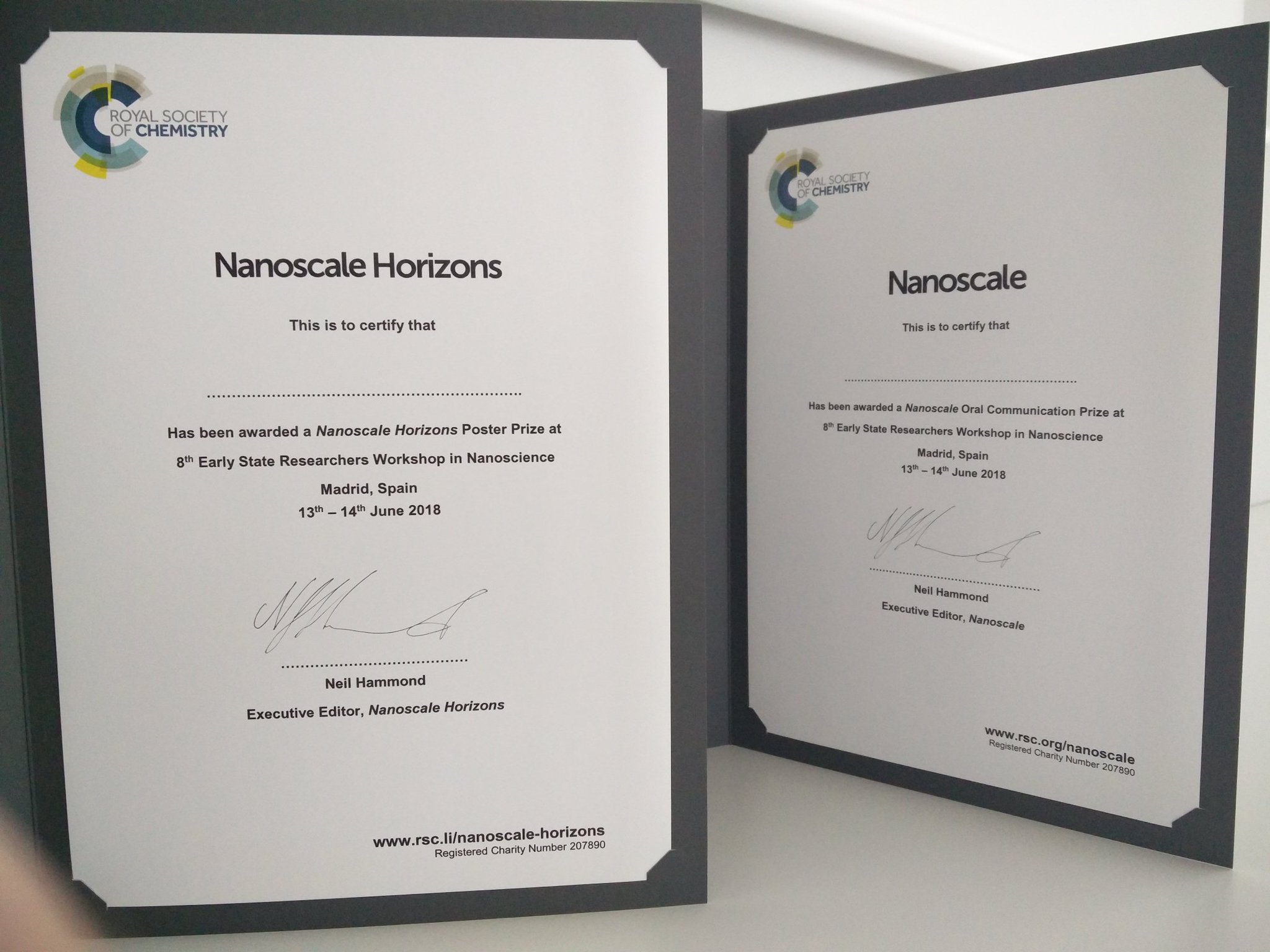 More than 80 young researchers attended the meeting and it was a great success, promoting discussions and creating lots of new academic links between attendees. More information can be found on the IMDEA nanociencia website: http://www.nanociencia.imdea.org/home-en/news/item/8th-edition-of-the-early-stage-researchers-workshop-on-nanoscience 
Nanoscale Horizons and Nanoscale sponsored several prizes at the meeting for both oral presentations and poster presentations.
We are delighted to congratulate Leyre De Juan and María Salvador Fernández for their excellent posters, and both Fernando Jiménez and Julia Villalva for their fantastic talks!
Well done to everyone involved!