We are delighted to announce the appointment of Professor Duo Li as Associate Editor to the Food & Function Editorial Board.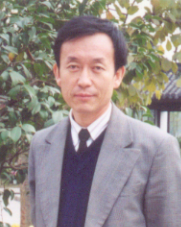 ---
Professor Li is a professor of nutrition at Zhejiang University having been appointed after his education in China and Australia (Lanzhou University, University of Tasmania, RMIT Melbourne) and postdoctoral experience at Deakin University (Australia).  His current research interests include food bioactivity, natural products, functional foods and clinical studies. He is the President of the Asia Pacific Clinical Nutrition Society and immediate past-president of the Asia Pacific Vegetarian Union. Professor Li has published more than 310 peer reviewed journal publications, including articles in Food & Function, 9 books or book chapters and 20 patents.
---
We welcome Professor Li and his expertise to the Food & Function Editorial Board as Associate Editor alongside Tim Foster, Cesar Fraga, Isabel C F R Ferreira and Mario Ferruzzi. This appointment strengthens the Editorial Board, with all papers handled by an expert in the field. Submit your paper to Professor Li today!
You can keep up to date with the latest developments from Food & Function by signing up for free table of contents alerts and monthly e-newsletters.