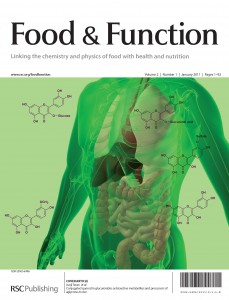 We are delighted to announce that Food & Function has been accepted for indexing in Medline making all work published widely visible and easy to discover to anyone using PubMed.
In addition, don't forget that all content published in Food & Function is free to access (upon a simple registration) until the end of 2011.
Why not take advantage of this and submit your article today.
Food & Function is now indexed in
British Library (Document delivery)
Chemical Abstracts
Chemweb
COMPENDEX
Food Science and Technology Abstracts
Journal Citation Reports/Science Edition (Thomson Reuters)
Medline
Science Citation Index (SciSearch®)
Scopus