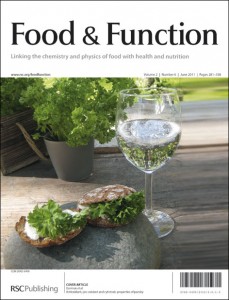 The latest issue of Food & Function is now online.  The front cover highlights work from H. J. Damien Dorman and colleagues in Finland whose paper 'Antioxidant, pro-oxidant and cytotoxic properties of parsley' describes the cytotoxicity of parsley against cancerous melanoma cells and hypothesises that, despite exhibiting various antioxidant properties, the cytotoxicity may be due to its pro-oxidant tendancies.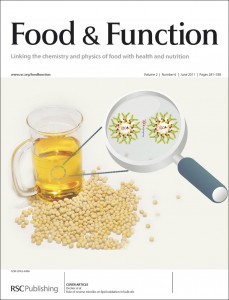 The inside front cover features work from Board Members Julian McClements and Eric Decker.  Their paper entitled 'Role of reverse micelles on lipid oxidation in bulk oils: impact of phospholipids on antioxidant activity of α-tocopherol and Trolox' examines the influence of phospholipid reverse micelles on the activity of non polar and polar antioxidants in stripped soybean oil.  Their work was also featured on the Food & Function blog.
Read Food & Function issue 6 online here. 
Remember that all content in Food & Function is free to access until the end of 2011.  Ask your librarian to sign your institution up for free access, more information for librarians can be found here.