The articles below are some of the most read Environmental Science: Nano articles in 2016. You can view the full collection of our top 10 downloaded articles here.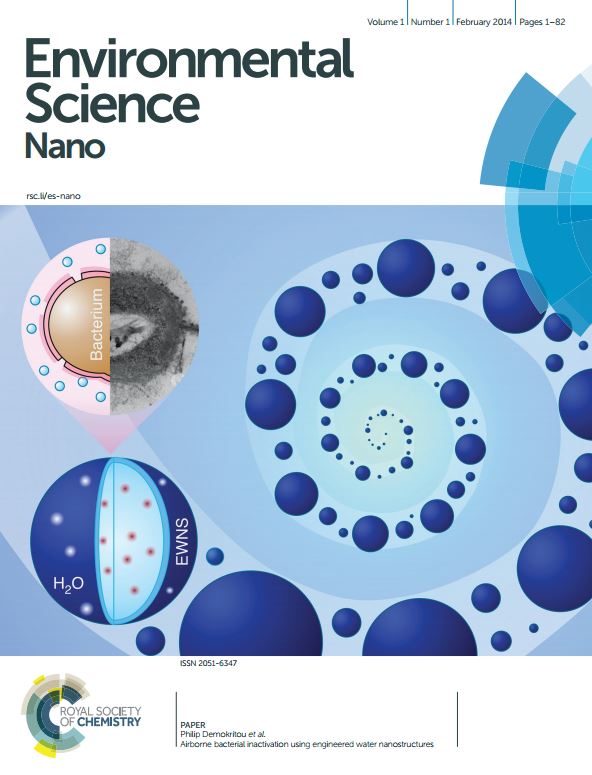 Formation of supported lipid bilayers containing phase-segregated domains and their interaction with gold nanoparticles
Eric S. Melby, Arielle C. Mensch, Samuel E. Lohse, Dehong Hu, Galya Orr, Catherine J. Murphy, Robert J. Hamers and Joel A. Pedersen
Recent advances in halloysite nanotube derived composites for water treatment
Liang Yu, Huixian Wang, Yatao Zhang, Bin Zhang and Jindun Liu
Environmental processes and toxicity of metallic nanoparticles in aquatic systems as affected by natural organic matter
Zhenyu Wang, Lei Zhang, Jian Zhao and Baoshan Xing
Effects of crystallite size on the structure and magnetism of ferrihydrite
Xiaoming Wang, Mengqiang Zhu, Luuk K. Koopal, Wei Li, Wenqian Xu, Fan Liu, Jing Zhang, Qingsong Liu, Xionghan Feng and Donald L. Sparks
Graphene–carbon nanotube aerogel as an ultra-light, compressible and recyclable highly efficient absorbent for oil and dyes
Wenchao Wan, Ruiyang Zhang, Wei Li, Hao Liu, Yuanhua Lin, Lina Li and Ying Zhou
Keep up-to-date with the latest issues of Environmental Science: Nano by joining our e-alerts.