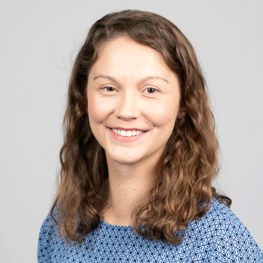 Briana Aguila is an Assistant Professor in the Department of Chemistry at Francis Marion University in Florence, SC. After completing her undergraduate studies in Chemistry at the University of Florida, Briana earned her Ph.D. in Chemistry at the University of South Florida under Prof. Shengqian Ma studying "Functional Porous Materials: Applications in Environmental Sustainability".  During her Ph.D. Briana was an intern at Pacific Northwest National Laboratory (PNNL) and worked on metal-organic frameworks for nuclear waste remediation under research scientist Dr. Praveen Thallapally. As Briana began her career as an Assistant Professor, she was able to travel back to PNNL through the Visiting Faculty Program and worked alongside research scientist Dr. Quin Miller on carbon mineralization in basalt rock.
Read Briana's Emerging Investigator Series article "Emerging investigator series: kinetics of diopside reactivity for carbon mineralization in mafic–ultramafic rocks" and read more about her in the interview below:
Your recent Emerging Investigator Series paper focuses on Kinetics of Diopside Reactivity for Carbon Mineralization in Mafic-Ultramafic Rocks. How has your research evolved from your first article to this most recent article?
My first publication in graduate school was from an internship at PNNL working on the removal of Cs and Sr from nuclear waste using a functionalized metal-organic framework (Chem. Commun., 2016, 52, 5940-5942). I am grateful for the mentorship I had from my host, Dr. Praveen Thallapally, and my Ph.D. advisor, Dr. Shengqian Ma, for the research opportunities and helping produce a publishable piece of work. Throughout my career, I have always been interested in materials for environmental applications. Now, I am eager to be delving into geochemistry and how we can use minerals found in nature to solve environmental problems. Transitioning into the mentor role, I also want to be including my undergraduate researchers so they can experience the writing process. I look back and laugh, as one of the reasons I went into chemistry was because I was much more math and science focused with little enjoyment in writing; how the times have changed!
What aspect of your work are you most excited about at the moment?
Currently, I am most excited about studying new minerals and how they behave once injected with CO2. A better understanding of the fundamentals at the nano-scale is the first step in moving forward with putting carbon storage technologies at the forefront of creating a carbon-negative industrial sector. I am also excited about recruiting new students who can get hands-on experience with this type of research at the undergraduate-level.
In your opinion, what are the most important questions to be asked/answered in this field of research?
I think the most challenging part of most research is putting what you learned at the bench and applying it to the real world. As we learn the fundamentals of how these minerals are transforming into carbonates, this needs to be supplemented with large-scale studies in the basalt rock, similar to PNNL's Wallula Basalt Project (https://www.pnnl.gov/projects/carbon-storage/wallula-basalt-project). Other important questions would be how to capture the CO2 for injection, whether direct air capture is feasible and implementing point source capture to create green industries.
What do you find most challenging about your research?
Since I am at a predominantly undergraduate institution, the hardest part, for both my students and myself, is committing adequate time for research. I am very grateful for summers, when there are not as many courses and the priority can shift to research. This is also a great time to partake in summer research programs, such as the PNNL Visiting Faculty Program, which has been vital for making research progress in my group.
In which upcoming conferences or events may our readers meet you?
I enjoy presenting at conferences and supporting my undergraduate research students as they present their posters, some of which, are experiencing a scientific conference for the first time! I am planning to attend the Southeastern Regional Meeting of the American Chemical Society in Durham, NC October 25-28th, 2023. I can also be reached via email at briana.aguila@fmarion.edu and on twitter @BriAguila.
How do you spend your spare time?
When I have a free moment, I like to spend time with my husband and our three dogs. I also love cooking, watching The Bachelor, reading, going to the movies, camping, and spending time with family.
Which profession would you choose if you were not a scientist?
Two professions come to mind. Given my lifelong love of crime dramas, Criminal Minds, NCIS, Law & Order, etc., and my most recent obsession with true crime podcasts, I would want to be some sort of criminal investigator. My other choice would be the host of a food travel show; move over Guy Fieri!
Can you share one piece of career-related advice or wisdom with other early career scientists?
I think a lot of early career folks struggle with imposter syndrome; just know you are not alone in this and it is completely normal. As long as you stay true to what you are passionate about you will surprise yourself with what you are capable of.