We are delighted to announce that Professor Tong Zhang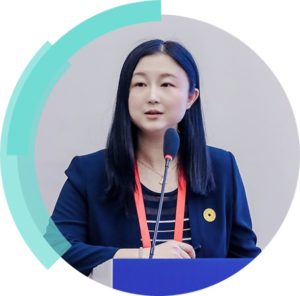 (Nankai University, China) has joined the Environmental Science: Nano team as an Editorial Board member.
Tong Zhang is Professor in the College of Environmental Science and Engineering at Nankai University, China. She is also Deputy Director of the Strategic Development Department of Nankai University and Deputy Director of Tianjin Key Laboratory of Urban Ecological Environment Restoration and Pollution Prevention. Her research focuses on aquatic chemistry and geochemistry, mercury biogeochemistry, nanogeoscience, and soil and groundwater remediation.
"I'm constantly impressed and inspired by the high-quality research published in Environmental Science: Nano," says Tong. "It is my great pleasure to join the editorial team and contribute to this distinguished community."
Read some of Tong's recent work in the journal:
Nanostructured manganese oxides exhibit facet-dependent oxidation capabilities
Di Fu, Lin Duan, Chuanjia Jiang, Tong Zhang and Wei Chen
Environ. Sci.: Nano, 2020, Advance Article. DOI: 10.1039/D0EN00958J
Sulfide and ferrous iron preferentially target specific surface O-functional groups of graphene oxide: implications for accumulation of contaminants
Fanfan Wang, Xinlei Liu, Xuguang Li, Chuanjia Jiang, Tong Zhang and Wei Chen
Environ. Sci.: Nano, 2020,7, 462-471. DOI: 10.1039/C9EN01217F