We are delighted to announce that Professor Joel Pedersen  joins the Environmental Science: Nano team as an Associate Editor.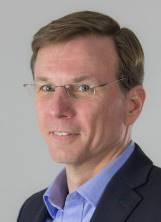 Professor Pedersen joins Greg Lowry, Iseult Lynch, Kristin Schirmer and Wei-Guo Song as Associate Editors handling the peer review of submissions to the journal. More information about his research interests is given below:
Professor Pedersen holds appointments in the Departments of Soil Science, Civil & Environmental Engineering, and Chemistry at the University of Wisconsin-Madison, where he serves as a Research Theme Leader in the NSF-funded Center for Sustainable Nanotechnology. His research focuses primarily on environmental interfacial chemistry, in particular the interfacial processes affecting the behavior of nanoparticles, biomacromolecules, and organic microcontaminants in natural and engineered environments.
Submit your high impact work to Professor Pedersen's office:
---
Read a recent Open Access paper by Joel Pedersen published in Environmental Science: Nano:
Formation of supported lipid bilayers containing phase-segregated domains and their interaction with gold nanoparticles
Eric S. Melby, Arielle C. Mensch, Samuel E. Lohse, Dehong Hu, Galya Orr, Catherine J. Murphy, Robert J. Hamers and Joel A. Pedersen