The 25th Japan Society for Environmental Chemistry Annual Meeting was held in Niigata, Japan on 8-10 June 2016.
During the award ceremony Hiromitsu Urakami from the Royal Society of Chemistry presented several certificates to poster prize winners on behalf of our environmental science journals.
Congratulations to all of the winners!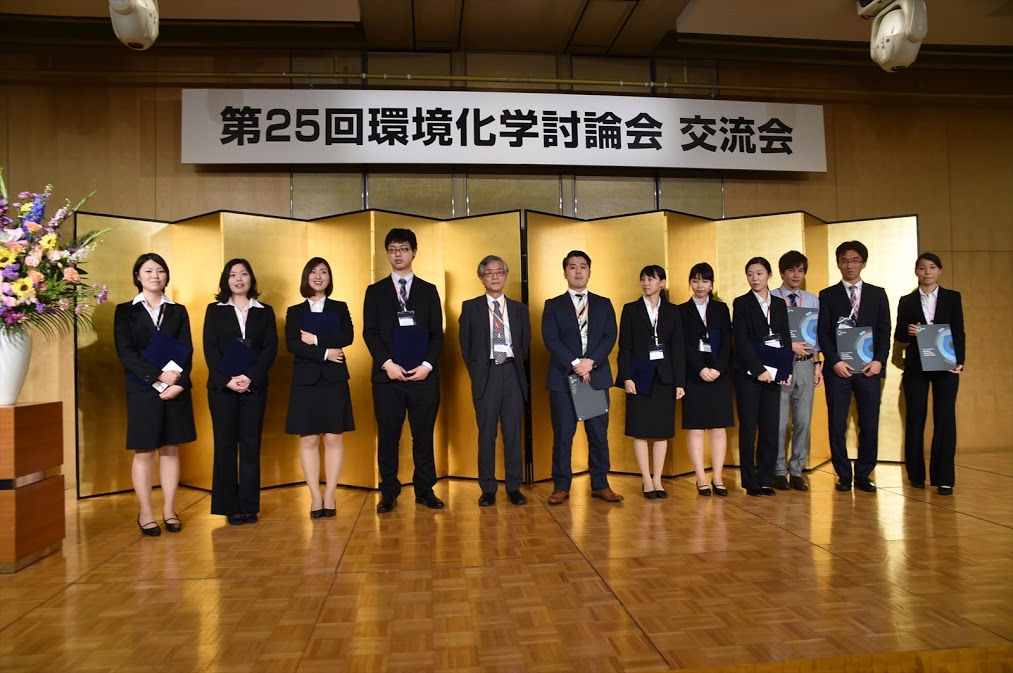 Environmental Science: Nano winner:
Kosuke Tanaka, Tokyo University of Agriculture and Technology
Poster title: Concentration of persistent organic pollutants in microplastics from marine surface water and evaluation of the risk of ingestion by marine organisms
And the winners for the Environmental Science: Process & Impacts and Environmental Science: Water Research and Technology poster prizes were Tomohiko Nakano and Suzumi Nishimura. More details can be found on our  ES: Processes & Impacts and ES:Water blogs.