Summer is almost over and so is a whirlwind of environmental engineering- and nanotechnology-related conferences. At a previous environmental nanotechnology-related conference, I had the great experience to participate in a lively debate on a very fundamental, albeit not often asked question in our field: is nanotechnology novel?
At first, one may think this question should not even be open for debate, since the very idea of nanotechnology evokes exciting futuristic thoughts about the future of medicine, solar energy, nanorobots, and even science fiction.
In this recently published paper, Hochella, Spencer, and Jones present an overview of this unexpected debate. Jones moderated a discussion in which Hochella and Spencer, two experts in their respective fields of nanogeoscience and electrical engineering/material science, brought their arguments for and against the following statement:
"The magic of nanomaterials is not new: nature has been playing these tricks for billions of years."
In my view, nature's nanostructures can be informative of how the environment responds to nanomaterials and their study is instrumental for informing environmental nanoscience and technology. However, the potential existence of natural analogues to engineered nanostructures is no evidence that there is reduced likelihood of adverse environmental effects, since after all, with the exception of a few synthetic compounds (e.g., CFC), most environmental pollutants exist in nature. We just happen to place them where they don't belong (e.g., lead in the atmosphere).

The untended meadow of nature's nanostructures and the
English-style garden of engineered nanomaterials
This work takes you around the universe and back to demonstrate the importance of determining whether naturally-occurring nanomaterials are representative of the novel and well-controlled structures engineered by man.
To access the full article, download a copy for free by clicking the link below:

Nanotechnology: nature's gift or scientists' brainchild?
Michael F. Hochella, Jr., Michael G. Spencer and Kimberly L. Jones
Environ. Sci.: Nano, 2015, 2, 114-119
DOI: 10.1039/C4EN00145A
—————-
About the webwriter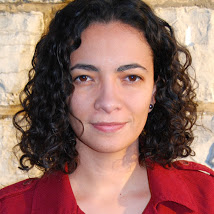 Marina Vance is a PhD research scientist at Virginia Tech and Associate Director of @VTSuN. She is interested in air quality, nanotechnology and health. You can find more information about her in mevance.com.