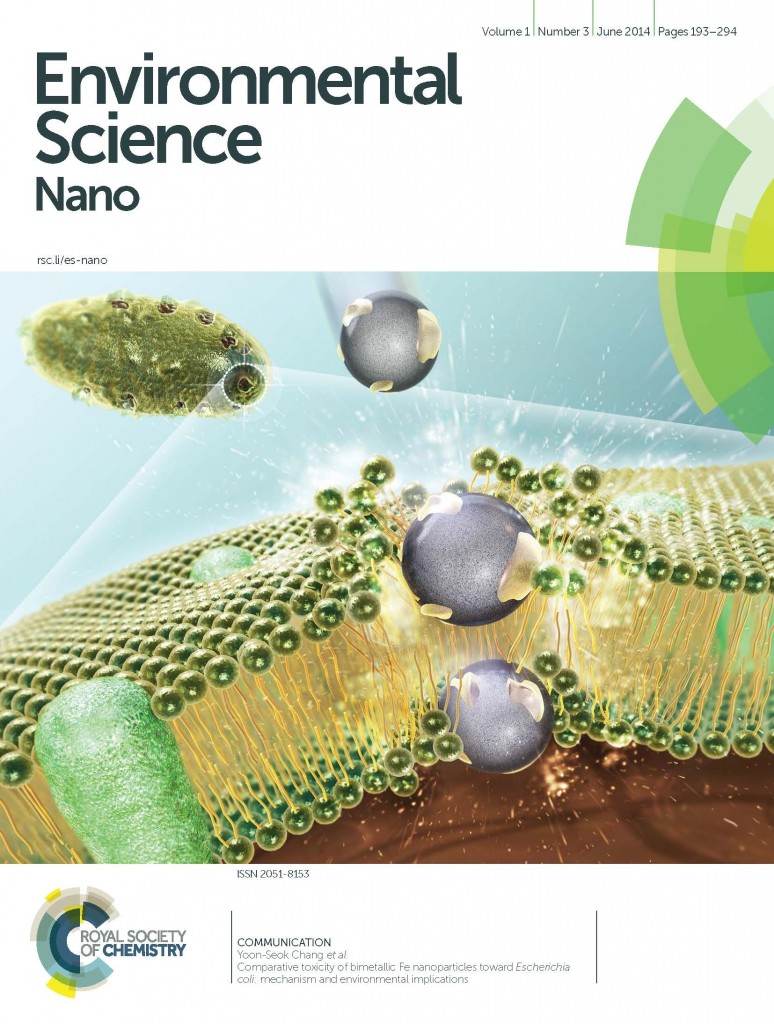 Are you currently doing research in an area of Nanotoxicology?
We propose to publish a unique themed issue of Environmental Science: Nano dedicated to nanotoxicology, which will be published in 2015 with the aim to provide a state-of-the-art synopsis of mechanistic knowledge obtained thus far with regard to the interactions of engineered nanomaterials with organisms in the environment, i.e. aquatic or terrestrial.
The past few years have seen an increase in research aimed at studying the toxicity of nanomaterials to organisms living in the environment. Yet, to this date, many studies are descriptive in nature: they simply report the nominal mass concentrations of nanomaterials that produce a stress response or toxic effect to individual organisms.
Therefore in this issue, we would like to present research aimed at elucidating mechanisms of nanomaterial-organism interactions based on thorough nanomaterial characterization as it presents itself upon exposure to organisms.
Associate editor Kristin Schirmer at EAWAG and co-guest editor Melanie Auffan at CEREGE are encouraging submissions from all areas of nanotoxicology, including:
Mechanistic interactions at the environment-organism (cell) barrier.
Quantification of cell or organism uptake, distribution and visualization of nanomaterials.
Elucidation of adaptive and/or toxic response pathways.
Environment–organism –nanomaterial corona.
Systemic stress responses (immune function, behaviour and development, and others).
Interference with Ecosystem Network Interactions (bioaccumulation and biomagnification, impact on symbiosis, communication and many more).
Submission Deadline: 30th April 2015
You may contribute a Review or a Research paper – the only requirement being that it should be of the highest quality/calibre. Submitted manuscripts need to adhere to Environmental Science: Nano author guidelines, all manuscripts will still be subject to standard peer review procedures and an invitation does not mean automatic acceptance.
For more information on the scope of Environmental Science: Nano and our author guidelines, please visit our website or email us at esnano-rsc@rsc.org
We hope to receive a manuscript from you or your group soon!