The team at Environmental Science: Nano would like to welcome Dr Barbara Karn on to the Editorial Board, where she is co-opted as a member of The Sustainable Nanotechnology Organization. Barbara is currently the Program Director at the National Science Foundation, Virginia, senior advisor to the Project on Emerging Nanotechnologies at the Woodrow Wilson International Center for Scholars, and co-founder of the Sustainable Nanotechnology Organization.
Barbara completed Masters degrees at Case Western Reserve University and Cleveland State University, before reading for a Ph.D. in Biology and Environmental Sciences at Florida International University.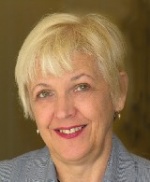 Barbara has a huge amount of experience within the environmental sector, with a particular focus on nanotechnology. Previously, she has worked as an environmental scientist at the US Environment Protection Agency (EPA) and built a research program in Nanotechnology and the Environment. She continues to work in the National Nanotechnology Initiative, a part of the U.S. Office of Science and Technology Policy.
Barbara is a Nanotechnology Scholar, awarded by Georgetown University's Program on Science in the Public Interest, and was also named one of the top ten experts in nanotechnology environment, health and safety issues by Nanotechnology Law and Business.
Barbara's enthusiasm and experience will be an invaluable asset to the Environmental Science: Nano Editorial Board and will input into the shape and development of the journal both at this exciting time in our early history, and in the future. Welcome to the team!