Environmental Science: Nano, the new Royal Society of Chemistry journal which investigates the effect of nanomaterials on environmental and biological systems, welcomes Mike Hochella to its Editorial Board.
Michael is a University Distinguished Professor at Virginia Tech, where he works in environmental science and geoscience. His research interests include nanoscience and mineral surface geochemistry, and elucidating the role that these play in earth science, with particular interest in environmental issues. In addition to this, Mike's team work on mineral-microbe interactions from both a geochemical and biochemical perspective and characterise aqueous partitioning reactions at oxide and silicate surfaces.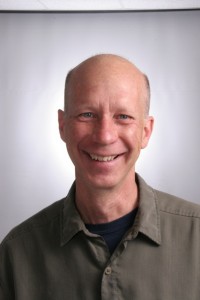 Michael completed his PhD at Stanford University and throughout his career has published a number of high-impact articles, covering both primary research and review content. These include a perspective on Nanominerals, mineral nanoparticles and Earth systems1 and a research paper looking into bacterial recognition of mineral surfaces.2
Michael is an incredibly respected and established scientist and has held Fellow positions at the European Association of Geochemistry, the American Geophysical Union and the American Association for the Advancement of Science. Throughout his career he has received numerous awards for his contribution to earth sciences and has held advisory positions at various U.S. national agencies, including the National Science Foundation and the Department of Energy.  He has also served as President of the Geochemical Society and the Mineralogical Society of America.
We are delighted to welcome Mike to the Editorial Board for Environmental Science: Nano, where his expertise and enthusiasm will input into the quality and development of this new and exciting journal.
1. MF Hochella, SK Lower, PA Maurice, Science, 2008, 319, 1631-1635
2. SK Lower, MF Hochella and TJ Beveridge, Science, 2001, 292, 1360-1363