We are delighted to announce a special journal Symposia taking place at the NCEC in Tianjin, China, next month. This Symposia will feature talks from Editorial Board members of Environmental Science: Processes & Impacts, Environmental Science: Nano, and Environmental Science: Water Research & Technology, alongside some of our recent Emerging Investigators.
More details about the NCEC conference can be found here, including details on how to register
Symposium details
When: Saturday 17th August (all-day)
Where: Nankai University, Tianjin
Speakers and talk titles:
John Fortner Yale University, USA
TBC
Helen Hsu-Kim Duke University, USA
Artisanal and Small-Scale Gold Mining in the Peruvian Amazon: Mobilization, Bioaccumulation, and Exposure of Mercury
Zhang Lin South China University of Technology, China
TBC
Greg Lowry Carnegie Mellon University, USA
TBC
Iseult Lynch University of Birmingham, UK
TBC
Joel Pedersen UW-Madison, USA
Modulation of nanoparticle-membrane interactions by proteins
Weiguo Song Chinese Academy of Sciences, China
Nano stirrer to enhance catalytic rate within micro droplets
Paul Tratnyek Oregon Health & Science University, USA
Redox Properties of Natural Organic Matter
Peter Vikesland Virginia Tech, USA
Nanosensor development for pH sensing in confined environments
Laura Carter University of Leeds, UK
Pharmaceutical Exposure in Agro-Ecosystems
Jingyun Fang Sun Yat-Sen University, China
Roles of halogen radicals for the abatement of micropollutants by the UV/chlorine process
Xian-Zheng Yuan Shandong University, China
Short-term nanoplastics exposure causes oxidative stress and membrane destruction in cyanobacteria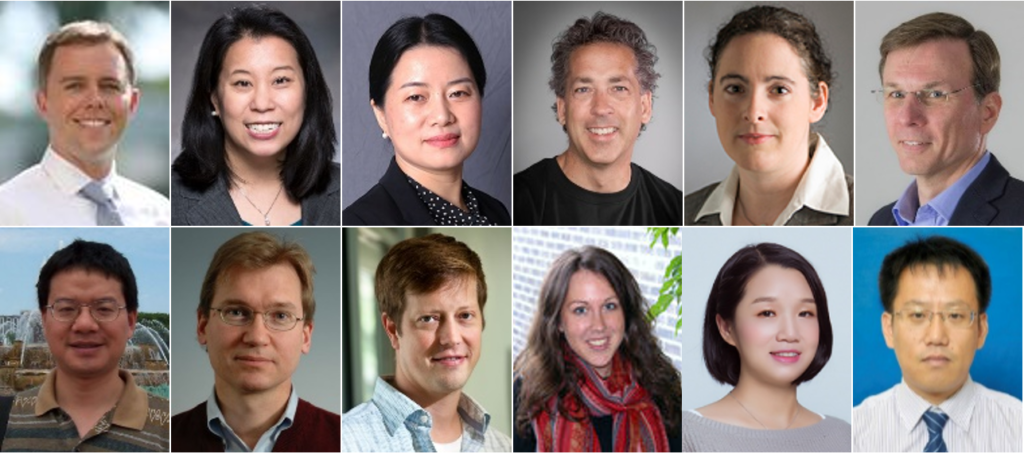 This Symposium aims to showcase the exciting research being conducted by thought-leaders and rising stars in the field of environmental science and engineering – we do hope that you will be able to join us!
Click here to return to the ESPI journal homepage
Click here to return to the ES:Nano journal homepage