We are delighted to introduce Helen Hsu-Kim, Matthew MacLeod and Paul Tratnyek as three new Associate Editors for Environmental Science: Processes & Impacts.
Helen, Matt and Paul join Liang-Hong Guo and Ed Kolodziej as Associate Editors handling submissions to the journal – more details about their research interests are given below.
Helen Hsu-Kim

Duke University, USA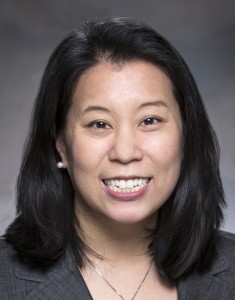 Heileen (Helen) Hsu-Kim is the Yoh Family Associate Professor of Environmental Engineering at Duke University. Her expertise areas include aquatic geochemistry, biogeochemistry of metal pollutants in the environment, and nanogeoscience.
Ongoing research activities in Dr. Hsu-Kim's group include studies on mercury biogeochemistry and remediation, mineral-microbe interactions, the disposal implications and reuse opportunities for coal ash, and the environmental impacts of nanotechnology. Additional details of the Hsu-Kim research group can be found online here.
Please note that Professor Hsu-Kim will start handling submissions starting on June 2016.

Matthew MacLeod
Stockholm University, Sweden
Matthew MacLeod is Professor of Environmental Chemistry at the Department of Environmental Science and Analytical Chemistry at Stockholm University. He holds a Bachelor of Science degree in Chemistry from the University of Victoria (British Columbia, Canada), and a PhD in Environmental Chemistry from Trent University (Ontario, Canada).
He was a post-doctoral fellow at the Lawrence Berkeley National Laboratory in Berkeley, California, USA, and a Research Group Leader at the Swiss Federal Institute of Technology (ETH) in Zürich, Switzerland.
Since 2010 he has been a faculty member at Stockholm University, Sweden.  Prof. MacLeod's research interests include the fate, exposure and effects of persistent organic pollutants (POPs), modeling chemical pollutants, and environmental impacts of micro- and macro-plastics.
Paul Tratnyek


Oregon Health & Science University, USA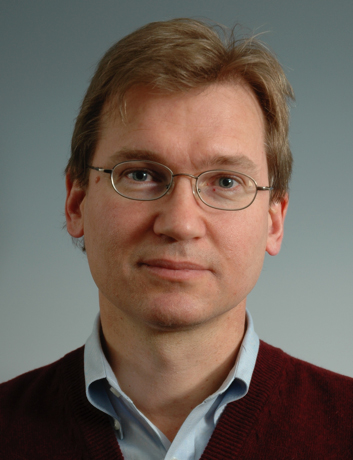 Paul G. Tratnyek is currently Professor, and Associate Head, in the Division of Environmental and Biomolecular Systems (EBS) and Institute of Environmental Health (IEH), at the Oregon Health & Science University (OHSU).
He received his Ph.D. in Applied Chemistry from the Colorado School of Mines (CSM) in 1987; served as a National Research Council Postdoctoral Fellow at the U.S. Environmental Protection Agency Laboratory in Athens, GA (ERD-Athens), during 1988; and as a Research Associate at the Swiss Federal Institute for Water Resources and Water Pollution Control (EAWAG) from 1989 to 1991.
His research concerns the physico-chemical processes that control the fate and effects of environmental substances, including minerals, metals (for remediation), organics (as contaminants), and nanoparticles (for remediation, as contaminants, and in biomedical applications).
Dr. Tratnyek is best known for his work on the degradation of groundwater contaminants with zero-valent metals, but his interests extend to all aspects of contaminant reduction and oxidation (redox) in all aquatic media. Some of his recent work emphasizes the fate/remediation of emerging contaminants (e.g., nanoparticles and 1,2,3-trichloropropane).
———-
The appointments of Helen, Matt, and Paul, illustrate the exciting future for Environmental Science: Processes & Impacts, as outlined by Editor-in-Chief Professor Kris McNeill in his recent Editorial. We are delighted to welcome them to the Environmental Science: Processes & Impacts team.
Interested in the latest news, research and events of the Environmental Science journals? Find us on Twitter: @EnvSciRSC