We are delighted to announce that the Environmental Science: Processes & Impacts Editors' Symposium will be taking place at MIT in Cambridge, MA, USA later this month. We warmly invite you to join us on 24th June for this exciting Symposium, which will feature talks from several of Environmental Science: Processes & Impacts' international Editorial Board members.
Symposium details
When: Monday 24th June 2019, 1:00 PM
Where: 1-190 @ MIT, 33 Mass Ave, Cambridge, MA, USA
Speakers and talk titles:
Kris McNeill, ETH Zurich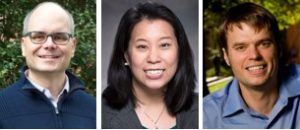 The unexpectedly large role of photochemistry in the S cycle
 Helen Hsu-Kim, Duke University
Managing aquatic mercury pollution: Modern approaches for a legacy contaminant
 Ed Kolodziej, University of Washington
Impacts of vehicles and roads on urban water quality
If you'd like further information please contact us at espi-rsc@rsc.org.
We hope that you will be able to join us at this exciting session, and please do pass this information on to any colleagues that may be interested to attend.