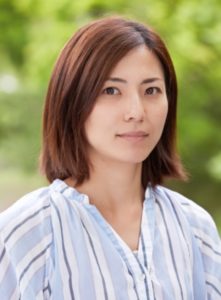 Akane Yamakawa completed her undergraduate studies at Kobe University, and graduate studies (master) at University of Tokyo, and PhD at Okayama University, Japan. Under the supervision of Dr. Katsuyuki Yamashita, she developed chemical separation of transition metals, and highly sensitive Cr isotopic measurement in meteorites using thermal ionization mass spectrometry. She spent one and a half years as a postdoctoral position, CO with Dr. Qing-zhu Yin in UC Davis at Geology Department. She is now a senior researcher at National Institute for Environmental Studies (NIES), Tsukuba, Japan, working in Fundamental Analytical Chemistry Section of Center for Environmental Measurement and Analysis. Her current researches focus on using isotope geochemistry to better understand emission sources and atmospheric behavior of mercury using Hg isotope, emission sources of long-range transport of particulate matter using Pb isotope, fish ecology using Sr isotopic measurement of otolith, etc. She also involves a project to create environmental reference materials at NIES.
Read Akane Yamakawa's Emerging Investigator Series article "Investigation of Mercury Emission Sources Using Hg Isotopic Compositions of Atmospheric Mercury at the Cape Hedo Atmosphere and Aerosol Monitoring Station (CHAAMS), Japan" and read more about her in the interview below:
Your recent Emerging Investigator Series paper focuses on Mercury Emission Sources Using Hg Isotopic Compositions of Atmospheric Mercury. How has your research evolved from your first article to this most recent article?
I started my carrier as a Cosmochemist. I studied about the early evolution of solar system by Cr isotopic measurement of various meteorites. I learned all manners about research from Dr. Katsuyuki Yamashita, Okayama University. After postdoc, I extended my research field to geochemistry and environmental chemistry. Although the research fields are largely different, research philosophy does not change. About atmospheric mercury research, my previous paper is focusing on methodology of Hg isotopic measurement of gaseous elementary mercury, and I applied the method to this most recent article.
What aspect of your work are you most excited about at the moment?
I like to develop and use new techniques. I recently stayed at University of Pau, and learned highly sensitive Hg isotopic measurement. I was lucky to learn the cutting edge technology in this field.
In your opinion, what are the most important questions to be asked/answered in this field of research?
Environmental dynamics of mercury. Especially the interrelationship between atomic mercury and reactive mercury, and the mechanism of methylation-demethylation.
What do you find most challenging about your research?
In order to understand environmental dynamics of mercury, it is essential to have discussions with experts in various fields, and I have to identify my role. Hg isotopic measurement will be a tracer to understand environmental dynamics of atmospheric mercury. It requires many analytical challenges to assure the quality of the research.
In which upcoming conferences or events may our readers meet you?
I plan to present my resent work at AGU Fall Meeting 2019 (San Francisco).
How do you spend your spare time?
I love to spend my time with family. I especially like to play with my dogs. They make me smile. I also enjoy playing and watching tennis when I have spare time.
Which profession would you choose if you were not a scientist?
I have not thought about this question… Maybe tennis player…?
Can you share one piece of career-related advice or wisdom with other early career scientists?
Find your mentor or advisor. I was fortunate to meet Dr. Yamashita at undergraduate research project. He had many interesting collaboration works, and led me to participate in some researches. Although I was such like a C grade student, he did not give up teaching. If you find a wonderful mentor or advisor at an early stage of your career, he/she will bring you nice projects with nice collaborators. All you need to do is show your enthusiasm and effort, and keep your motivation high.