We are delighted to introduce our latest Environmental Science: Processes & Impacts Emerging Investigator, Andres Martinez!
Andres Martinez is a Researcher Scientist and Adjunct Assistant Professor at the University of Iowa, USA. He has 10 years of scientific research experience, during which he has developed expertise in the areas of field sampling, development of analytical method and analysis of hydrophobic organic compounds in complex environmental matrices, environmental modeling, and data analysis. Distribution, transport, and fate of polychlorinated biphenyls (PCBs) in air, water and sediment/soil have been his main areas of interest, where he has already published more than twenty peer review papers in high impact scientific journals. His research has included collaboration with other researchers in the Iowa Superfund Research Program, IIHR-Hydroscience & Engineering, department of Occupational and Environmental Health, the Center for Global and Regional Environmental Research (CGRER), and Lucille A. Carver Mississippi Riverside Environmental Research Station (LACMRERS), at the University of Iowa. He has also collaborated with researchers in the department of Civil, Architectural and Environmental Engineering, the University of Texas at Austin and researchers from the Department of Environmental Health, Boston University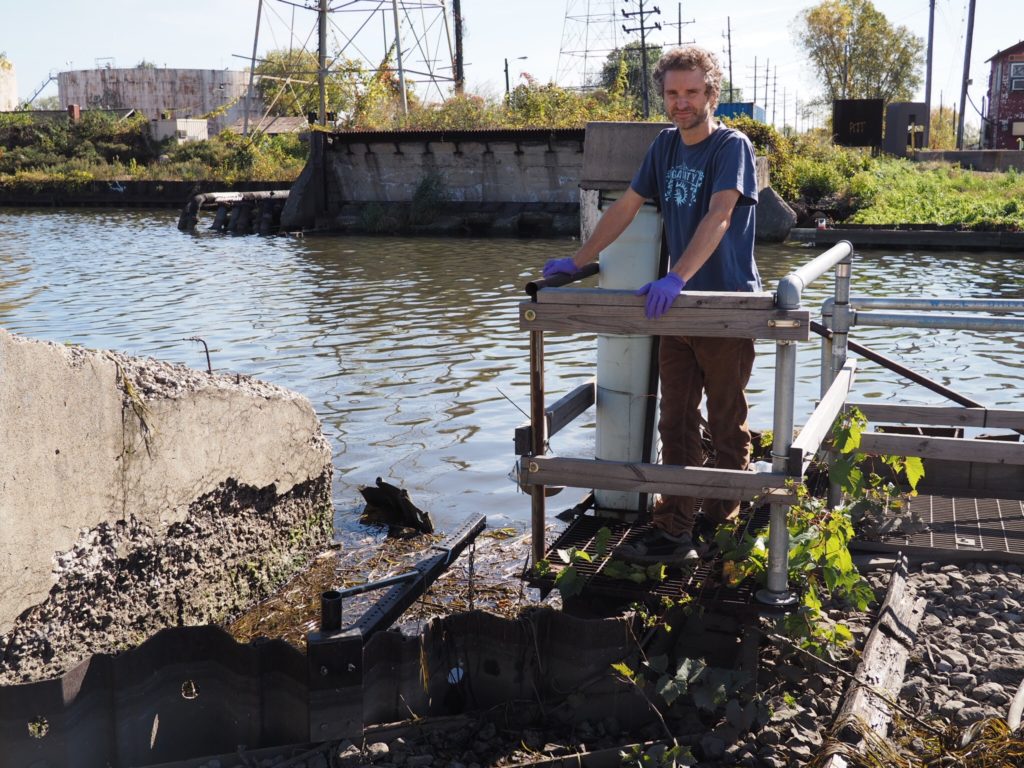 Read his Emerging Investigators series article "Development and application of polymeric electrospun nanofiber mats as equilibrium-passive sampler media for organic compounds" and find out more about his research in the interview below:
Your recent Emerging Investigator Series paper focuses on the role of the use of polymeric electrospun nanofiber mats for monitoring environmental organic compounds. How has your research evolved from your first article to this most recent article?
It is quite different. Most of my research focus on measuring and modelling PCBs and other POPs in the environment (air, water, sediment) using already tested active and passive sampling methods. Here, we developed "from scratch" a novel passive method to measure more polar organic compounds in water and sediment systems.
What aspect of your work are you most excited about at the moment?
Exploring new research ideas.
In your opinion, what is the biggest advantage of using nanofiber mats over traditional organic compound sampling mediums?
As we emphasize in the paper, the idea of fabricating electrospun nanofiber mats (ENM) that sample during the equilibrium stage, which minimizes the uncertainty when calculating the environmental concentration. It is very promising (i.e., shorter field deployments and easier analytical detection). In addition to the ENM high surface area-to-volume ratios (S/V), that is a faster sampler, we can improve their uptake performance through surface chemical functionalization and addition of nanoparticles.
What do you find most challenging about your research?
Generate interesting research questions that can be funded.
In which upcoming conferences or events may our readers meet you?
SETAC Minneapolis.
How do you spend your spare time?
With my family.
Which profession would you choose if you were not a scientist?
Good question. Outdoor photographer…
Can you share one piece of career-related advice or wisdom with other early career scientists?
Develop new collaborations