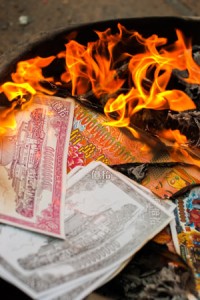 Researchers in Singapore have linked late-summer spikes in air and rainwater pollution with incense and paper offerings being burnt during local celebrations of the Hungry Ghost festival.
During the month-long festival, when deceased relatives are believed to return to their families, colourful joss paper and 'hell bank notes' are burned as gifts for the visiting ancestors to take back to the underworld.
[…]

To read the full article, please visit Chemistry World.