Here we present a collection of research papers, review articles, and themed collections published by the Royal Society of Chemistry, designed to answer a variety of questions related to the causes and impacts of climate change. From atmospheric chemistry to geochemical cycling and analytical techniques, this collection contains the latest research at the cutting edge.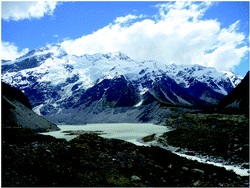 "In the lead up to the UN climate change conference in Paris in late 2015, it is timely to consider the importance of chemistry in climate science," comments Susan Solomon, advisory board member of Environ. Sci.: Processes Impacts, "This collection showcases the essential contributions of chemical science to understanding climate change.  As the world weighs mitigation and adaptation options, chemists will be part of the search for solutions."
"The chemical sciences play a pivotal role in a sustainable and prosperous future" says Dominic Tildesley, President of the Royal Society of Chemistry "whether it's developing new antibiotics to combat infection, converting waste to energy, or developing efficient solar energy cells, chemists are designing and applying tomorrow's technologies."
You can read all of these articles for free until 20 December 2014!  We truly hope you enjoy this collection.
Learn more about our work to support the chemical sciences community working on solutions in climate change, energy, food, health and water.
Nina Notman meets some of the atmospheric chemists fitting the pieces of the climate change jigsaw together – find out more in Education in Chemistry.
Relevant Themed Issues:
Analytical Methods themed collection on Emerging analytical methods for global energy and climate issues.
ChemSocRev themed issued on Atmospheric chemistry.
ChemComm web collection on CO2 separation, capture and reuse.
Photochemical & Photobiological Sciences collection on the Environmental effects of ozone depletion and its interactions with climate change: 2014 Assessment.
Faraday Discussions on Tropospheric Aerosol – Formation, Transformation and Impacts.
---
Reviews and Perspectives: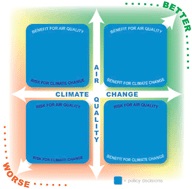 Global air quality and climate
Arlene M. Fiore, Vaishali Naik, Dominick V. Spracklen, Allison Steiner, Nadine Unger, Michael Prather, Dan Bergmann, Philip J. Cameron-Smith, Irene Cionni, William J. Collins, Stig Dalsøren, Veronika Eyring, Gerd A. Folberth, Paul Ginoux, Larry W. Horowitz, Béatrice Josse, Jean-François Lamarque, Ian A. MacKenzie, Tatsuya Nagashima, Fiona M. O'Connor, Mattia Righi, Steven T. Rumbold, Drew T. Shindell, Ragnhild B. Skeie, Kengo Sudo, Sophie Szopa, Toshihiko Takemura and Guang Zeng  
Chem. Soc. Rev., 2012,41, 6663-6683
DOI: 10.1039/C2CS35095E, Critical Review
From themed collection Atmospheric chemistry
Air quality and climate – synergies and trade-offs
Erika von Schneidemesser and Paul S. Monks
Environ. Sci.: Processes Impacts, 2013,15, 1315-1325
DOI: 10.1039/C3EM00178D, Frontier
From themed collection Environmental Science: Processes & Impacts: 2013 Review Articles
Chemical signals of past climate and environment from polar ice cores and firn air
Eric W. Wolff  
Chem. Soc. Rev., 2012,41, 6247-6258
DOI: 10.1039/C2CS35227C, Tutorial Review
From themed collection Atmospheric chemistry
Climate change and adaptational impacts in coastal systems: the case of sea defences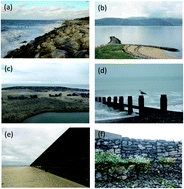 Louise B. Firth, Nova Mieszkowska, Richard C. Thompson and Stephen J. Hawkins
Environ. Sci.: Processes Impacts, 2013,15, 1665-1670
DOI: 10.1039/C3EM00313B, Frontier
From themed collection Environmental Science: Processes & Impacts: 2013 Review Articles
Particles, air quality, policy and health
Mathew R. Heal, Prashant Kumar and Roy M. Harrison  
Chem. Soc. Rev., 2012,41, 6606-6630
DOI: 10.1039/C2CS35076A, Critical Review
From themed collection Atmospheric chemistry
Impact of a possible future global hydrogen economy on Arctic stratospheric ozone loss
Bärbel Vogel, Thomas Feck, Jens-Uwe Grooß and Martin Riese
Energy Environ. Sci., 2012,5, 6445-6452
DOI: 10.1039/C2EE03181G, Minireview
Productivity of aquatic primary producers under global climate change
Donat-P. Häder, Virginia E. Villafañe and E. Walter Helbling
Photochem. Photobiol. Sci., 2014,13, 1370-1392
DOI: 10.1039/C3PP50418B, Perspective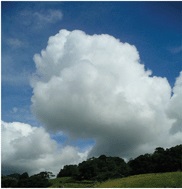 Ice nucleation by particles immersed in supercooled cloud droplets
B. J. Murray, D. O'Sullivan, J. D. Atkinson and M. E. Webb  
Chem. Soc. Rev., 2012,41, 6519-6554
DOI: 10.1039/C2CS35200A, Critical Review
From themed collection Atmospheric chemistry Open Access
Ocean-atmosphere trace gas exchange
Lucy J. Carpenter, Stephen D. Archer and Rachael Beale  
Chem. Soc. Rev., 2012,41, 6473-6506
DOI: 10.1039/C2CS35121H, Critical Review
From themed collection Atmospheric chemistry
The influence of glacial meltwater on alpine aquatic ecosystems: a review
Krista E. H. Slemmons, Jasmine E. Saros and Kevin Simon
Environ. Sci.: Processes Impacts, 2013,15, 1794-1806
DOI: 10.1039/C3EM00243H, Critical Review
Multiphase chemistry of atmospheric amines
Chong Qiu and Renyi Zhang
Phys. Chem. Chem. Phys., 2013,15, 5738-5752
DOI: 10.1039/C3CP43446J, Perspective
---
Original research articles:
Exploring the potential influence of climate change and particulate organic carbon scenarios on the fate of neutral organic contaminants in the Arctic environment
James M. Armitage and Frank Wania
Environ. Sci.: Processes Impacts, 2013,15, 2263-2272
DOI: 10.1039/C3EM00315A, Paper
From themed collection Open access articles from Environmental Science: Processes & Impacts
A reproducible method for the extraction, identification and quantification of the Arctic sea ice proxy IP25 from marine sediments
Simon T. Belt, Thomas A. Brown, Alba Navarro Rodriguez, Patricia Cabedo Sanz, Andrew Tonkin and Rebecca Ingle
Anal. Methods, 2012,4, 705-713
DOI: 10.1039/C2AY05728J, Paper
CO2 concentration and pH alters subsurface microbial ecology at reservoir temperature and pressure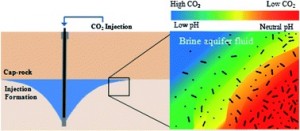 Djuna M. Gulliver, Gregory V. Lowry and Kelvin B. Gregory
RSC Adv., 2014,4, 17443-17453
DOI: 10.1039/C4RA02139H, Paper
Changes in metal mobility associated with bark beetle-induced tree mortality
Kristin M. Mikkelson, Lindsay A. Bearup, Alexis K. Navarre-Sitchler, John E. McCray and Jonathan O. Sharp
Environ. Sci.: Processes Impacts, 2014,16, 1318-1327
DOI: 10.1039/C3EM00632H, Paper
From themed collection 2014 Emerging Investigators
Determination of spatial and temporal variability of pH and dissolved oxygen concentrations in a seasonally hypoxic semi-enclosed marine basin using continuous monitoring
Timothy Sullivan, Ciara Byrne, Luke Harman, John Davenport, Rob McAllen and Fiona Regan
Anal. Methods, 2014,6, 5489-5497
DOI: 10.1039/C3AY42162G, Paper
From themed collection Emerging analytical methods for global energy and climate issues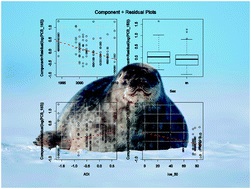 Temporal trends of selected POPs and the potential influence of climate variability in a Greenland ringed seal population
Frank Rigét, Katrin Vorkamp, Keith A. Hobson, Derek C. G. Muir and Rune Dietz
Environ. Sci.: Processes Impacts, 2013,15, 1706-1716
DOI: 10.1039/C3EM00189J, Paper
Heterogeneous and multiphase formation pathways of gypsum in the atmosphere
Qingxin Ma, Hong He, Yongchun Liu, Chang Liu and Vicki H. Grassian
Phys. Chem. Chem. Phys., 2013,15, 19196-19204
DOI: 10.1039/C3CP53424C, Paper
Volatile organic compounds in Arctic snow: concentrations and implications for atmospheric processes
Gregor Kos, Visahini Kanthasami, Nafissa Adechina and Parisa A. Ariya
Environ. Sci.: Processes Impacts, 2014, Advance Article
DOI: 10.1039/C4EM00410H, Paper
A simplified coulometric method for multi-sample measurements of total dissolved inorganic carbon concentration in marine waters
Natchanon Amornthammarong, Peter B. Ortner, James Hendee and Ryan Woosley
Analyst, 2014,139, 5263-5270
DOI: 10.1039/C4AN01049C, Paper
Full-color CO2 gas sensing by an inverse opal photonic hydrogel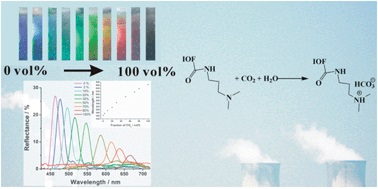 Wei Hong, Yuan Chen, Xue Feng, Yang Yan, Xiaobin Hu, Binyuan Zhao, Fan Zhang, Di Zhang, Zhou Xu and Yijian Lai  
Chem. Commun., 2013,49, 8229-8231
DOI: 10.1039/C3CC44825H, Communication
Analysis of secondary organic aerosols in air using extractive electrospray ionization mass spectrometry (EESI-MS)
Lambert A. Doezema, Teresa Longin, William Cody, Véronique Perraud, Matthew L. Dawson, Michael J. Ezell, John Greaves, Kathleen R. Johnson and Barbara J. Finlayson-Pitts
RSC Adv., 2012,2, 2930-2938
DOI: 10.1039/C2RA00961G, Paper
The use of climatologies and Bayesian models to link observations to outcomes; an example from the Torres Strait
Scott Bainbridge and Ray Berkelmans
Environ. Sci.: Processes Impacts, 2014,16, 1041-1049
DOI: 10.1039/C3EM00675A, Paper
Gas–particle partitioning of atmospheric aerosols: interplay of physical state, non-ideal mixingand morphology
Manabu Shiraiwa, Andreas Zuend, Allan K. Bertram and John H. Seinfeld
Phys. Chem. Chem. Phys., 2013,15, 11441-11453
DOI: 10.1039/C3CP51595H, Paper
Organic matrix effects on the formation of light-absorbing compounds from α-dicarbonyls in aqueous salt solution
Greg T. Drozd and V. Faye McNeill
Environ. Sci.: Processes Impacts, 2014,16, 741-747
DOI: 10.1039/C3EM00579H, Paper
From themed collection Aquatic photochemistry
Three years (2008–2010) of measurements of atmospheric concentrations of organochlorine pesticides (OCPs) at Station Nord, North-East Greenland
Rossana Bossi, Carsten Ambelas Skjøthb and Henrik Skovac
Environ. Sci.: Processes Impacts, 2013,15, 2213-2219
DOI: 10.1039/C3EM00304C, Paper
Optical classification of algae species with a glass lab-on-a-chip
Allison Schaap, Thomas Rohrlack and Yves Bellouard
Lab Chip, 2012,12, 1527-1532
DOI: 10.1039/C2LC21091F, Paper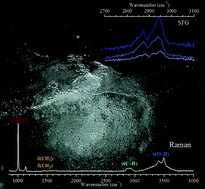 Responses of Fraxinus excelsior L. seedlings to ambient ozone exposure in urban and mountain areas based on physiological characteristics and antioxidant activity
Petya Parvanova, Nikolina Tzvetkova, Svetla Bratanova-Doncheva, Nesho Chipev, Radka Fikova and Evgeni Donev
Environ. Sci.: Processes Impacts, 2013,15, 1452-1458
DOI: 10.1039/C3EM30614C, Paper
Raman microspectroscopy and vibrational sum frequency generation spectroscopy as probes of the bulk and surface compositions of size-resolved sea spray aerosol particles
Andrew P. Ault, Defeng Zhao, Carlena J. Ebben, Michael J. Tauber, Franz M. Geiger, Kimberly A. Prather and Vicki H. Grassian
Phys. Chem. Chem. Phys., 2013,15, 6206-6214
DOI: 10.1039/C3CP43899F, Paper
Modelling phosphorus loading and algal blooms in a Nordic agricultural catchment-lake system under changing land-use and climate
Raoul-Marie Couture, Koji Tominaga, Jostein Starrfelt, S. Jannicke Moe, Øyvind Kaste and Richard F. Wright
Environ. Sci.: Processes Impacts, 2014,16, 1588-1599
DOI: 10.1039/C3EM00630A, Paper
From themed collection Environmental Science: Processes & Impacts 2014 HOT Articles
Organic aerosols and inorganic species from post-harvest agricultural-waste burning emissions over northern India: impact on mass absorption efficiency of elemental carbon
Prashant Rajput, M. M. Sarin, Deepti Sharma and Darshan Singh
Environ. Sci.: Processes Impacts, 2014,16, 2371-2379
DOI: 10.1039/C4EM00307A, Paper
Theoretical investigation of vibrational relaxation of highly excited O3 in collisions with HO2
Lei Zhang, Pingya Luo, Ke Guo, Rong Zeng, Pedro J. S. B. Caridade and António J. C. Varandas
RSC Adv., 2014,4, 9866-9874
DOI: 10.1039/C3RA45634J, Paper
Determining the unique refractive index properties of solid polystyrene aerosol using broadband Mie scattering from optically trapped beads
Stephanie H. Jones, Martin D. King and Andrew D. Ward
Phys. Chem. Chem. Phys., 2013,15, 20735-20741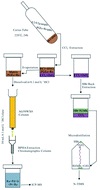 DOI: 10.1039/C3CP53498G, Paper
A method for determination of PGE–Re concentrations and Os isotopic compositions in environmental materials
Peipei Zhao, Jie Li, Lifeng Zhong, Shengling Sun and Jifeng Xu
Anal. Methods, 2014,6, 5537-5545
DOI: 10.1039/C3AY42064G
From themed collection Emerging analytical methods for global energy and climate issues
A compact comprehensive two-dimensional gas chromatography (GC×GC) approach for the analysis of biogenic VOCs
Samuel J. Edwards, Alastair C. Lewis, Stephen J. Andrews, Richard T. Lidster, Jacqueline F. Hamilton and Christopher N. Rhodes
Anal. Methods, 2013,5, 141-150
DOI: 10.1039/C2AY25710F
Brown carbon formation from ketoaldehydes of biogenic monoterpenes
Tran B. Nguyen, Alexander Laskin, Julia Laskin and Sergey A. Nizkorodov
Faraday Discuss., 2013,165, 473-494
DOI: 10.1039/C3FD00036B, Paper
From themed collection Tropospheric Aerosol – Formation, Transformation and Impacts
Carbon footprint of geopolymeric mortar: study of the contribution of the alkaline activating solution and assessment of an alternative route
A. Mellado, C. Catalán, N. Bouzón, M. V. Borrachero, J. M. Monzó and J. Payá
RSC Adv., 2014,4, 23846-23852
DOI: 10.1039/C4RA03375B, Paper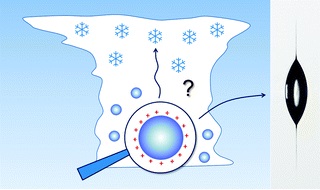 Energy demand and emissions of the non-energy sector
Vassilis Daioglou, Andre P. C. Faaij, Deger Saygin, Martin K. Patel, Birka Wicke and Detlef P. van Vuuren
Energy Environ. Sci., 2014,7, 482-498
DOI: 10.1039/C3EE42667J, Analysis
On the role of surface charges for homogeneous freezing of supercooled water microdroplets
Daniel Rzesanke, Jens Nadolny, Denis Duft, René Müller, Alexei Kiselev and Thomas Leisner
Phys. Chem. Chem. Phys., 2012,14, 9359-9363
DOI: 10.1039/C2CP23653B, Paper
From themed collection Structure and reactivity of small particles: from clusters to aerosols