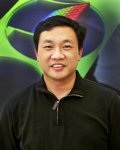 Energy & Environmental Science (EES) is delighted to welcome Dr Chengdu Liang as an Advisory Board member.
Chengdu Liang is a scientist at the Center for Nano-phase Materials Sciences, Oak Ridge National Laboratory, USA. His research focusses on energy conversion and storage, catalytic nanomaterials, mesoporous materials and metal and metal oxide/sulfide nanoparticles. He is well known for his work on developing lithium-sulfur batteries and lithium-ion batteries.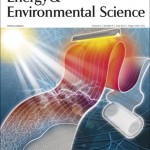 On behalf of Chengdu Liang and the Editor-in-Chief Nathan Lewis (Caltech) we invite you to submit your best research to Energy & Environmental Science.
EES publishes outstanding, community-spanning, agenda-setting research covering all aspects of energy and environmental research. With an Impact Factor of 11.65, which is rising fast, it the ideal place to publish your work.
So you can see for yourself the quality of work in EES, we have collected together some recent articles in Dr Liang's exciting research fields, with a selection available to read for free for a limited period.
Reviews
FREE: Na-ion batteries, recent advances and present challenges to become low cost energy storage systems
Verónica Palomares, Paula Serras, Irune Villaluenga, Karina B. Hueso, Javier Carretero-González and Teófilo Rojo
DOI: 10.1039/C2EE02781J
FREE: Mg rechargeable batteries: an on-going challenge
Hyun Deog Yoo, Ivgeni Shterenberg, Yosef Gofer, Gregory Gershinsky, Nir Pour and Doron Aurbach
DOI: 10.1039/C3EE40871J
FREE: The pursuit of rechargeable solid-state Li–air batteries
Fujun Li, Hirokazu Kitaura and Haoshen Zhou
DOI: 10.1039/C3EE40702K
FREE: Update on Na-based battery materials. A growing research path
Verónica Palomares, Montse Casas-Cabanas, Elizabeth Castillo-Martínez, Man H. Han and Teófilo Rojo
DOI: 10.1039/C3EE41031E
FREE: Room-temperature stationary sodium-ion batteries for large-scale electric energy storage
Huilin Pan, Yong-Sheng Hu and Liquan Chen
DOI: 10.1039/C3EE40847G
FREE: Challenges of non-aqueous Li–O2 batteries: electrolytes, catalysts, and anodes
Fujun Li, Tao Zhang and Haoshen Zhou
DOI: 10.1039/C3EE00053B
FREE: High temperature sodium batteries: status, challenges and future trends
Karina B. Hueso, Michel Armand and Teófilo Rojo
DOI: 10.1039/C3EE24086J
FREE: Electrical energy storage for transportation—approaching the limits of, and going beyond, lithium-ion batteries
Michael M. Thackeray, Christopher Wolverton and Eric D. Isaacs
DOI: 10.1039/C2EE21892E
FREE: Ti-based compounds as anode materials for Li-ion batteries
Guan-Nan Zhu, Yong-Gang Wang and Yong-Yao Xia
DOI: 10.1039/C2EE03410G
FREE: Lithium-ion batteries. A look into the future
Bruno Scrosati, Jusef Hassoun and Yang-Kook Sun
DOI: 10.1039/C1EE01388B
FREE: Challenges in the development of advanced Li-ion batteries: a review
Vinodkumar Etacheri, Rotem Marom, Ran Elazari, Gregory Salitra and Doron Aurbach
DOI: 10.1039/C1EE01598B
Original research
Controlled synthesis of hierarchical CoxMn3−xO4 array micro-/nanostructures with tunable morphology and composition as integrated electrodes for lithium-ion batteries
Le Yu, Lei Zhang, Hao Bin Wu, Genqiang Zhang and Xiong Wen (David) Lou
DOI: 10.1039/C3EE41181H
CuO/PVDF nanocomposite anode for a piezo-driven self-charging lithium battery
Xinyu Xue, Ping Deng, Shuang Yuan, Yuxin Nie, Bin He, Lili Xing and Yan Zhang
DOI: 10.1039/C3EE41648H
Synthesis of Mo2N nanolayer coated MoO2 hollow nanostructures as high-performance anode materials for lithium-ion batteries
Jun Liu, Shasha Tang, Yakun Lu, Gemei Cai, Shuquan Liang, Wenjun Wang and Xiaolong Chen
DOI: 10.1039/C3EE41006D
Charge transport in lithium peroxide: relevance for rechargeable metal–air batteries
Maxwell D. Radin and Donald J. Siegel
DOI: 10.1039/C3EE41632A
Towards high energy density sodium ion batteries through electrolyte optimization
Alexandre Ponrouch, Rémi Dedryvère, Damien Monti, Atif E. Demet, Jean Marcel Ateba Mba, Laurence Croguennec, Christian Masquelier, Patrik Johansson and M. Rosa Palacín
DOI: 10.1039/C3EE41379A
A membrane-free lithium/polysulfide semi-liquid battery for large-scale energy storage
Yuan Yang, Guangyuan Zheng and Yi Cui
DOI: 10.1039/C3EE00072A
Lithium metal fluorosulfate polymorphs as positive electrodes for Li-ion batteries: synthetic strategies and effect of cation ordering
Rajesh Tripathi, Guerman Popov, Brian L. Ellis, Ashfia Huq and L. F. Nazar
DOI: 10.1039/C2EE03222H
For more information and news visit our website or follow us on Facebook and Twitter.