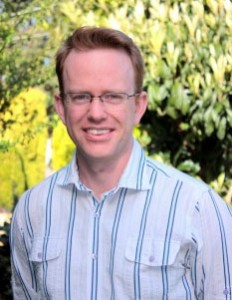 Energy & Environmental Science Advisory Board member Dr Chris McNeill has chosen a selection of excellent articles in the areas of all-organic and hybrid photovoltaics recently published in Energy & Environmental Science. You can read these articles for free for a limited period by clicking on the links below.
Energy & Environmental Science ranked #1 in its field. With an Impact Factor of 9.61, which is rising fast, it the ideal place to publish your research. On behalf of Editor-in-Chief Nate Lewis (Caltech) we invite you to submit your best work to Energy & Environmental Science.
Dr McNeill's Editor's Choice:
Analysis Articles
FREE: Effect of synthetic accessibility on the commercial viability of organic photovoltaics
Timothy P. Osedach, Trisha L. Andrew and Vladimir Bulović
DOI: 10.1039/C3EE24138F
FREE: Deciphering the uncertainties in life cycle energy and environmental analysis of organic photovoltaics
Dajun Yue, Prasad Khatav, Fengqi You and Seth B. Darling
DOI: 10.1039/C2EE22597B
Papers and Communications
FREE: Suppression of geminate charge recombination in organic photovoltaic devices with a cascaded energy heterojunction
Chris Groves
DOI: 10.1039/C3EE24455E
FREE: Detection and role of trace impurities in high-performance organic solar cells
Maxim P. Nikiforov, Barry Lai, Wei Chen, Si Chen, Richard D. Schaller, Joseph Strzalka, Jörg Maser and Seth B. Darling
DOI: 10.1039/C3EE40556G
FREE: High performance hybrid solar cells sensitized by organolead halide perovskites
Bing Cai, Yedi Xing, Zhou Yang, Wen-Hua Zhang and Jieshan Qiu
DOI: 10.1039/C3EE40343B
FREE: IR sensitization of an indene-C60 bisadduct (ICBA) in ternary organic solar cells
Tayebeh Ameri, Thomas Heumüller, Jie Min, Ning Li, Gebhard Matt, Ullrich Scherf and Christoph J. Brabec
DOI: 10.1039/C3EE24512H
FREE: Organic solar cells featuring nanobowl structures
Hung-Yu Wei, Jen-Hsien Huang, Chih-Yu Hsu, Feng-Chih Chang, Kuo-Chuan Ho and Chih-Wei Chu
DOI: 10.1039/C3EE24128A
FREE: Seamless polymer solar cell module architecture built upon self-aligned alternating interfacial layers
Jongjin Lee, Hyungcheol Back, Jaemin Kong, Hongkyu Kang, Suhee Song, Hongsuk Suh, Sung-Oong Kang and Kwanghee Lee
DOI: 10.1039/C3EE24454G
FREE: Correlation of nanoscale organizations of polymer and nanocrystals in polymer/inorganic nanocrystal bulk heterojunction hybrid solar cells: insights from multiscale molecular simulations
Cheng-Kuang Lee, Chun-Wei Pao and Chun-Wei Chen
DOI: 10.1039/C2EE23372J
FREE: Introduction of a conjugated side chain as an effective approach to improving donor–acceptor photovoltaic polymers
Erjun Zhou, Junzi Cong, Kazuhito Hashimoto and Keisuke Tajima
DOI: 10.1039/C2EE23383E
FREE: All printed transparent electrodes through an electrical switching mechanism: A convincing alternative to indium-tin-oxide, silver and vacuum
Thue T. Larsen-Olsen, Roar R. Søndergaard, Kion Norrman, Mikkel Jørgensen and Frederik C. Krebs
DOI: 10.1039/C2EE23244H
Take a look at our exciting themed collection on solar energy online.
For more information and news visit our website, or follow us on Facebook and Twitter.