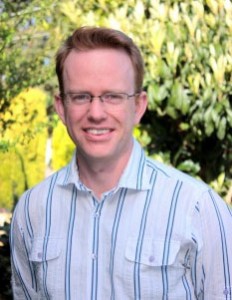 We are pleased to announce that Dr Chris McNeill of Monash University in Australia has joined the Advisory Board of Energy & Environmental Science.
Chris obtained his Bachelor of Mathematics, Bachelor Science with Honours and PhD from the University of Newcastle, UK. He spent six years at the University of Cambridge, UK, as a Research Associate and an EPSRC Advanced Research Fellow, before taking up his position as Senior Lecturer and Future Fellow with the Department of Materials Engineering at Monash in 2011.
His research interests include organic semiconductor device physics, polymer solar cells, organic field-effect transistors, structural properties of organic semiconductor films and synchrotron-based soft x-ray techniques.
Chris' recent EES Perspective on all-polymer solar cells has been well received by the community – do take a look at this fascinating overview of the field:
Morphology of all-polymer solar cells
Christopher R. McNeill
Energy Environ. Sci., 2012, 5, 5653-5667
DOI: 10.1039/C2EE03071C