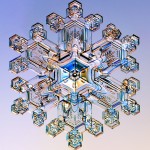 It has been an eventful twelve months at Dalton Transactions as we approach the end of our 40th anniversary celebration year. One of the highlights of course was the publication of Issue 40 Volume 40, Dalton Transactions 40th Anniversary, which bought together world class research in the field of inorganic chemistry, this can be accessed along with the other 2011 themed issues here. There were also numerous conferences, symposia, colloquia, meetings and seminars from around the world on topics covering every aspect of inorganic chemistry.
It would be impossible to list the phenomenal chemical advances we have seen in Dalton Transactions over the year but I can direct you to our 'Hot Articles' for some bite-size pieces and you can also check out some interesting reviews.
Over the Christmas holidays remember you can still access the Dalton Transactions blog and keep up to date with events real time by following us on twitter or signing up to e-alerts.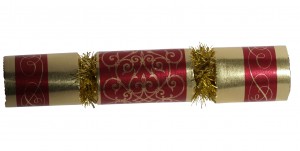 As a Christmas read I have also put together a very small assortment of interesting reviews published throughout the year.
Synthesis and bio-functionalization of magnetic nanoparticles for medical diagnosis and treatment
Thomas D. Schladt, Kerstin Schneider, Hansjörg Schild and Wolfgang Tremel
Dalton Trans., 2011, 40, 6315-6343
DOI: 10.1039/C0DT00689K, Perspective
From molecules to materials: Molecular paddle-wheel synthons of macromolecules, cage compounds and metal–organic frameworks
Mathias Köberl, Mirza Cokoja, Wolfgang A. Herrmann and Fritz E. Kühn
Dalton Trans., 2011, 40, 6834-6859
DOI: 10.1039/C0DT01722A, Perspective
Artificial photosynthesis: semiconductor photocatalytic fixation of CO2 to afford higher organic compounds
Michael R. Hoffmann, John A. Moss and Marc M. Baum
Dalton Trans., 2011, 40, 5151-5158
DOI: 10.1039/C0DT01777A, Perspective
Pyrazolin-4-ylidenes: a new class of intriguing ligands
Yuan Han and Han Vinh Huynh
Dalton Trans., 2011, 40, 2141-2147
DOI: 10.1039/C0DT01037E, Perspective
The future of metal–organic frameworks
Neil R. Champness
Dalton Trans., 2011, 40, 10311-10315
DOI: 10.1039/C1DT11184A, Frontier
On the metallic nature of carbon in allenes and heterocumulenes
Manuel Alcarazo
Dalton Trans., 2011, 40, 1839-1845
DOI: 10.1039/C0DT01555E, Perspective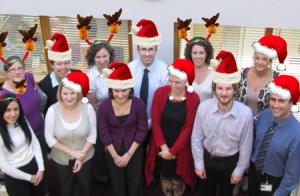 Merry Christmas and a Happy New Year from the Dalton Transactions team!