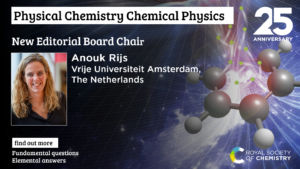 We are delighted to announce that Prof. Anouk Rijs (Vrije Universiteit Amsterdam, The Netherlands) has been appointed as the new Editorial Board Chair for PCCP. We would like to thank Prof. David Rueda (Imperial College London, UK), who is retiring as Chair, for his outstanding work within the journal.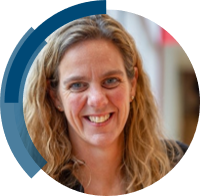 Professor Anouk Rijs is the chair of Analytics of Biomolecular Interactions of the Division of BioAnalytical Chemistry at the Vrije Universiteit Amsterdam (The Netherlands). She is an expert on IR action spectroscopy combined with mass spectrometry for structural characterization of biomolecules such as peptides and carbohydrates. Her work focuses predominantly on the understanding of the complex mechanism of amyloid-forming polypeptides related to pathogenic neurodegenerative diseases and functional amyloids by advancing mass spectrometry and spectroscopic methods.
Anouk served as Deputy Chair of the PCCP Editorial Board from 2016 – 2022 and so brings a wealth of experience and ideas to her new position as Editorial Board Chair.
"I am excited and honoured to be chair of the editorial board at this special time, as we have this year the 25th volume of PCCP, and in 2024 we celebrate 25 years of PCCP. I am looking forward to the special activities we have planned for this, of course in the style of PCCP, to promote the exciting science that authors send to us!  Keep an eye out also for the publication of our new article types such as the Tutorial Review!" – Anouk Rijs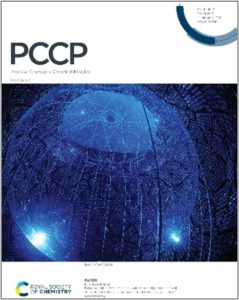 Read some of Anouk's latest Open Access publications in PCCP:
Polycyclic aromatic hydrocarbon growth in a benzene discharge explored by IR-UV action spectroscopy
Alexander K. Lemmens, Daniël B. Rap, Sandra Brünken, Wybren Jan Buma and Anouk M. Rijs
Far-IR and UV spectral signatures of controlled complexation and microhydration of the polycyclic aromatic hydrocarbon acenaphthene
Alexander K. Lemmens, Sébastien Gruet, Amanda L. Steber, Jens Antony, Stefan Grimme, Melanie Schnell and Anouk M. Rijs
Probing the formation of isolated cyclo-FF peptide clusters by far-infrared action spectroscopy
Sjors Bakels, Iuliia Stroganova and Anouk M. Rijs
In addition to welcoming our new Editorial Board Chair, we would also like to welcome the new Editorial Board Deputy Chair, Prof. Henry (Fritz) Schaefer.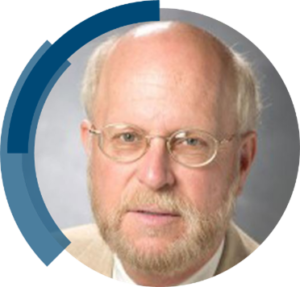 Professor Henry F. Schaefer III is currently Graham Perdue Professor of Chemistry and Director of the Center for Computational Quantum Chemistry at the University of Georgia, USA. His research involves the use of state-of-the-art computational hardware and theoretical methods to solve important problems in molecular quantum mechanics.
Fritz is also a familiar face to the PCCP community, having served on the Editorial Board as an Associate Editor from 2015 – 2022.
Please join us in welcoming Anouk as she leads the journal, as well as in thanking David for his dedication to PCCP.