Associate Editor Bo Albinsson has selected some outstanding research to share with you from Physical Chemistry Chemical Physics (PCCP). Read them now for free until the end of November 2019!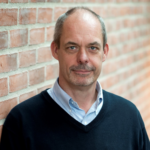 Dr Bo Albinsson is Professor of Physical Chemistry at Chalmers University of Technology in Göteborg, Sweden. He is currently Director of the Excellence Initiative Nano at Chalmers and a fellow of the Royal Swedish Academy of Sciences. Professor Albinsson has a long-standing interest in mechanisms for energy and electron transfer reactions with relevance for solar energy research and he has lately also been involved in developing DNA nanostructures with photo redox active functionalizations.
Submit your research to Bo here
Read Bo's choices for free now:
Paper
Expanding the range of binding energies and oxidizability of biologically relevant S–aromatic interactions: imidazolium and phenolate binding to sulfoxide and sulfone
Esam A. Orabi and Ann M. English
Phys. Chem. Chem. Phys., 2019, 21, 14620-14628. DOI: 10.1039/C9CP02332A
Paper
Conformation of alkali metal ion-calix[4]arene complexes investigated by IR spectroscopy in the gas phase
Kozue Wada, Motoki Kida, Satoru Muramatsu, Takayuki Ebata and Yoshiya Inokuchi
Phys. Chem. Chem. Phys., 2019, 21, 17082-17086. DOI: 10.1039/C9CP03194D
Paper
Triplet–triplet annihilation based photon up-conversion in hybrid molecule–semiconductor nanocrystal systems
Alessandra Ronchi, Paolo Brazzo, Mauro Sassi, Luca Beverina, Jacopo Pedrini, Francesco Meinardi and Angelo Monguzzi
Phys. Chem. Chem. Phys., 2019, 21, 12353-12359. DOI: 10.1039/C9CP01692A
Paper
fs–ps Exciton dynamics in a stretched tetraphenylsquaraine polymer
Maximilian H. Schreck, Lena Breitschwerdt, Henning Marciniak, Marco Holzapfel, David Schmidt, Frank Würthner and Christoph Lambert
Phys. Chem. Chem. Phys., 2019, 21, 15346-15355. DOI: 10.1039/C9CP02900A
Paper
Room temperature quantum coherence vs. electron transfer in a rhodanine derivative chromophore
Duvalier Madrid-Úsuga, Cristian E. Susa and John H. Reina
Phys. Chem. Chem. Phys., 2019, 21, 12640-12648. DOI: 10.1039/C9CP01398A
We hope you enjoy reading the articles.