Dr Stella Stopkowicz and Dr Stefania Impellizzeri have been selected as the winners of the 2021 PCCP Emerging Investigator Lectureship Award.
We are delighted to let you know that due to the additional difficulties faced by emerging investigators in raising their profile during the COVID-19 pandemic and the high quality of nominations, we have decided to grant two Lectureship Awards for 2021.
As part of the Lectureship, Dr Stopkowicz and Dr Impellizzeri will each be awarded £1,000 to attend and present at a leading international event in 2021, where they will also be presented with their individual Lectureship awards. They have also been invited to contribute a Perspective article to PCCP.
In 2020, nominations were open to all and were made by leading researchers from around the world. After careful deliberation, Dr. Stella Stopkowicz (University of Mainz, Germany) and Dr. Stefania Impellizzeri (Ryerson University, Canada) were selected as the 2021 recipients by the PCCP Editorial Board. In addition, a number of the outstanding shortlisted nominees were selected and will be invited to contribute to the themed collection, which will be published in 2021.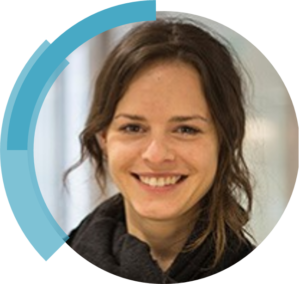 Stella Stopkowicz received her PhD in theoretical chemistry from the University of Mainz (Germany). She joined the University of Oslo (Norway) for a postdoctoral stay in 2012. In 2015 she became a junior group leader at the University of Mainz. In 2017 and 2018 she has been a fellow at the Centre of Advanced Study in Oslo (Norway) within the project 'molecules in extreme conditions'. In 2021 she will be a fellow at the Kavli Institue of Physics at the University of California in Santa Barbara (USA) on a White Dwarf related project. Her research group focuses on the development and the application of highly-accurate quantum-chemical methods with a focus on relativistic effects and the treatment of atoms and molecules in strong magnetic fields.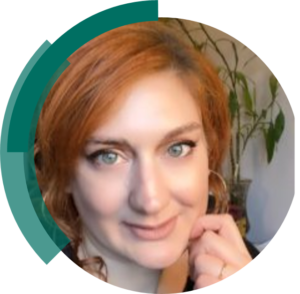 Stefania Impellizzeri is Assistant Professor at the Department of Chemistry and Biology of Ryerson University. She received a Laurea in Chemistry from the University of Bologna with Alberto Credi, with a thesis project in collaboration with 2016 Nobel Prize in Chemistry recipient, Sir James Fraser Stoddart. Following a PhD in Chemistry at the University of Miami with Françisco Raymo, she joined the research group of organic photochemist Juan C. (Tito) Scaiano at the University of Ottawa as postdoctoral fellow where she was awarded a Banting PDF fellowship. Dr Impellizzeri's research focuses on the design and synthesis of switchable fluorescent probes for bioimaging, sensing and molecular computing, the discovery of new strategies to couple molecules and nanostructured materials, and the analysis of modern optical phenomena at the interface between organic chemistry and the chemical physics of materials and nanostructured objects.
Many congratulations to Dr Stopkowicz and Dr Impellizzeri on behalf of the PCCP Editorial Board, Office and Ownership Societies.
Nominations for the 2022 PCCP Emerging Investigator Lectureship will open next summer, keep up to date with latest journal news on the blog, Twitter, newsletter and e-TOC alerts.