Biomaterials Science is pleased to announce its first (partial) Impact Factor of 3.831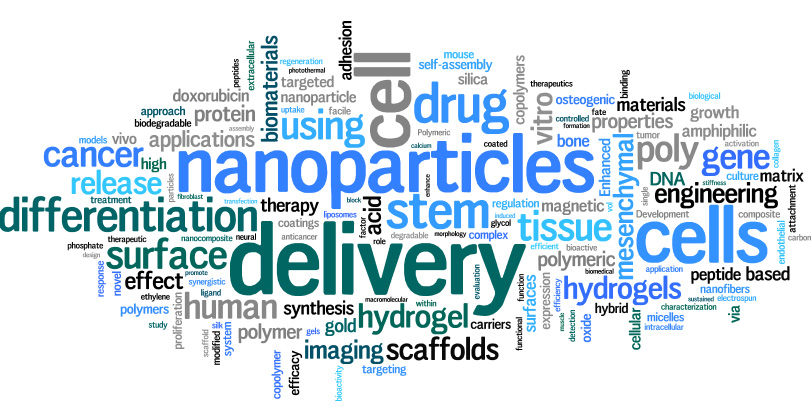 Biomaterials Science is committed to publishing exceptional articles that explore the underlying science behind the function, interactions and design of biomaterials. Its impressive first (partial) Impact Factor of 3.831 is a strong assurance that research published in our new journal is highly visible and relevant to the biomaterials community. Take a look at these popular Biomaterials Science articles below:
Sustained delivery of bioactive neurotrophin-3 to the injured spinal cord
Irja Elliott Donaghue, Charles H. Tator and Molly S. Shoichet
Biomater. Sci., 2015, 3, 65-72
Hyperbranched PEG-based supramolecular nanoparticles for acid-responsive targeted drug delivery
Xiaofei Chen, Xuemei Yao, Chunran Wang, Li Chen and Xuesi Chen
Biomater. Sci., 2015, 3, 870-878
Angiopoietin-1 peptide QHREDGS promotes osteoblast differentiation, bone matrix deposition and mineralization on biomedical materials
Nicole T. Feric, Calvin C. H. Cheng, M. Cynthia Goh, Vyacheslav Dudnyk, Val Di Tizio and Milica Radisic
Biomater. Sci., 2014, 2, 1384-1398
A novel hanging spherical drop system for the generation of cellular spheroids and high throughput combinatorial drug screening
A. I. Neto, C. R. Correia, M. B. Oliveira, M. I. Rial-Hermida, C. Alvarez-Lorenzo, Ruis L. Reis and Joao F. Mano
Biomater. Sci., 2015, 3, 581-585
In vitro model alveoli from photodegradable microsphere templates
Katherine J. R. Lewis, Mark W. Tibbitt, Yi Zhao, Kelsey Branchfield, Xin Sun, Vivek Balasubramaniam and Kristi S. Anseth
Biomater. Sci., 2015, 3, 821-832
Noninvasive theranostic imaging of HSV-TK/GCV suicide gene therapy in liver cancer by folate-targeted quantum dot-based liposomes
Dan Shao, Jing Li, Yue Pan, Xin Zhang, Xiao Zheng, Zheng Wang, Ming Zhang, Hong Zhang and Li Chen
Biomater. Sci., 2015, 3, 833-841
Publishing your research in Biomaterials Science means that your article will be read and cited by your colleagues.
Our unique combination of high quality articles, outstanding Editorial and Advisory Board, free colour and flexible manuscript format make it clear to see why Biomaterials Science is a leading journal within the biomaterials field.
Our fast times to publication ensure that your research is reviewed and announced to the community rapidly.
From receipt, your research papers will be published in 68 days. Communications articles will be published in 53 days. (Data taken from average manuscript handling times between July 2014 – January 2015)
So join the many leading scientists that have already chosen to publish in Biomaterials Science and submit your research today to be seen with the best!