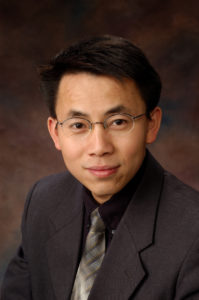 Jianjun Cheng has been appointed as the new Editor-in-Chief for Biomaterials Science, taking over from Professor Jennifer Elisseeff, after serving as an Associate Editor for Biomaterials Science for over seven. Jianjun Cheng is the Hans Thurnauer Professor of Materials Science and Engineering and Professor of Chemistry and Bioengineering at the University of Illinois at Urbana-Champaign, USA. He is a Fellow of the National Academy of Inventors, Fellow of the American Association for the Advancement of Science, Fellow of the American Institute for Medical and Biological Engineering, and Fellow of the American Chemical Society Division of Polymer Chemistry. His research focuses on developing polymeric and nanomaterials for biomedical applications, such as functional polypeptides, nanomedicines for drug and gene delivery, cell labelling for in vivo targeting and controlled release bionanomaterials. Read more on his group webpage.
Learn more about Jianjun by reading some of his research articles below!
Cancer cell-targeted cisplatin prodrug delivery in vivo via metabolic labeling and bioorthogonal click reaction
Xun Liu, Fan Wu, Kaimin Cai, Ziyin Zhao, Zhimin Zhang, Wongbing Chen, Yong Liu, Jianjun Cheng and Lichen Yin
Biomaterials Science, 2021, DOI: 10.1039/D0BM01709D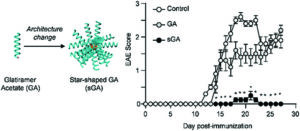 Induction of a higher-ordered architecture in glatiramer acetate improves its biological efficiency in an animal model of multiple sclerosis
Ziyuan Song, Yee Ming Khaw, Lazaro Pacheco, Kuan-Ying Tseng, Zhengzhong Tan, Kaimin Cai, Ettigounder Ponnusamy, Jianjun Cheng and Makoto Inoue
Biomaterials Science, 2020, 8, 5271-5281

Azido-galactose outperforms azido-mannose for metabolic labeling and targeting of hepatocellular carcinomaHua Wang, Yang Liu, Ming Xu and Jianjun Cheng
Biomaterials Science, 2019, 7, 4166-4173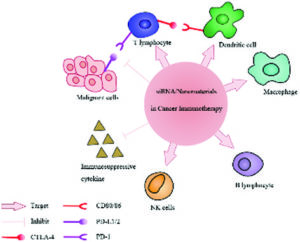 Recent progress in nanomaterials for nucleic acid delivery in cancer immunotherapy
Yeling Mai, Ruibo Wang, Wei Jiang, Yang Bo, Tengfei Zhang, Julin Yu, Ming Cheng, Yunzi Wu, Jianjun Cheng and Wang Ma
Biomaterials Science, 2019, 7, 2640-2651
All these articles are currently FREE to read until 15th March 2021!