We are delighted to introduce our latest Analytical Methods Emerging Investigator, Meng Liu!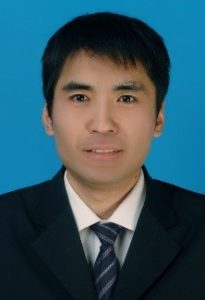 Meng Liu obtained a Ph.D. in Environmental Engineering from Dalian University of Technology in 2012. He was a postdoctoral fellow co-supervised by Dr. Yingfu Li and Dr. John Brennan at McMaster University between 2013 and 2017. He is now a Professor in the School of Environmental Science and Technology at the Dalian University of Technology. His research interests include functional DNAs and paper-based analytical devices.
Read Meng's Emerging Investigator Series paper "Graphene oxide-circular aptamer based colorimetric protein detection on bioactive paper" and find out more about him in the interview below.
Your recent Emerging Investigator Series paper focuses on graphene oxide-circular aptamer based colorimetric protein detection on bioactive paper. How has your research evolved from your first article to this most recent article?
Previously, we report on the first effort to select circular aptamers for proteins (Angew. Chem. Int. Ed. 2019, 58, 8013). However, a great challenge that remains is how to design a biosensing platform that are highly compatible with this circular aptamer and broadly applicable for wide ranging targets.
What aspect of your work are you most excited about at the moment?
The circular aptamer can help us to improve the specificity of the sensor.
In your opinion, what are the key design considerations for developing a graphene oxide-circular aptamer based assay for colorimetric protein detection on bioactive paper?
The sequence of the circular aptamer should be carefully designed.
What do you find most challenging about your research?
How to turn data into knowledge and product.
How do you spend your spare time?
Reading and sporting.
Which profession would you choose if you were not a scientist?
Doctor.
Can you share one piece of career-related advice or wisdom with other early career scientists?
The question mark is the key to any science.
If you'd like to read other papers in the Emerging Investigators Series, please visit our website.