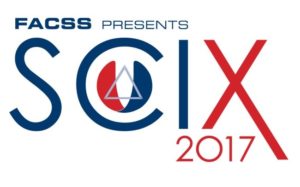 SciX 2017, a conference featuring cutting edge developments in analytical sciences, instrumentation and unique applications, was held in Reno, NV from October 8-13, 2017.
Award-Winning Scientists
The Sir George Stokes Award recognizes outstanding and sustained contributions to analytical science by someone demonstrably working in a complementary field, which has led to developments of seminal importance to chemical analysis. It is awarded biennially and the winner is chosen by the Royal Society of Chemistry Analytical Division Awards Committee. We are delighted to announce that this year the award was presented to Tony Cass from Imperial College London at SciX 2017 in Reno. Tony  presented his prize lecture on Tackling Global Health Challenges with Biosensor Technologies on the 9th of October. Congratulations Tony!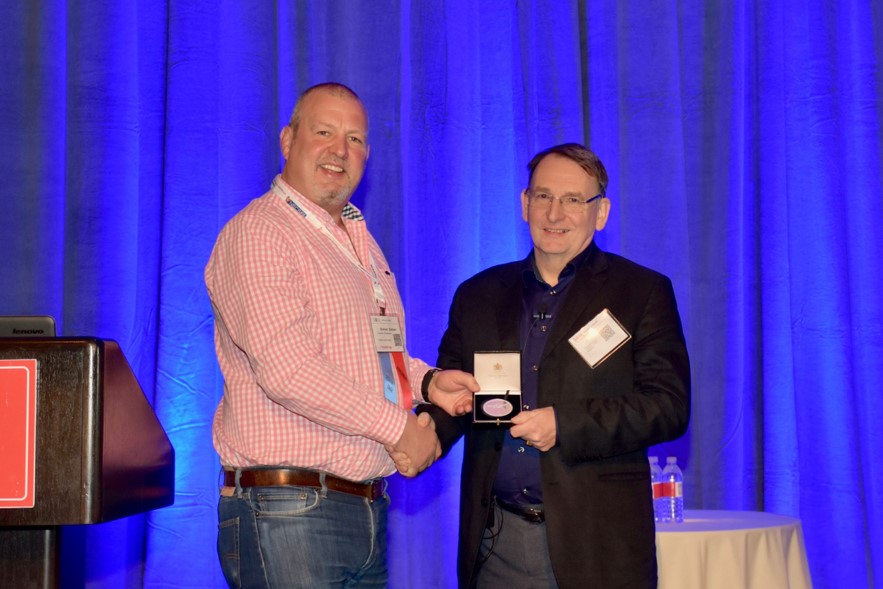 Analyst Chair Duncan Graham presents Tony Cass with the Sir George Stokes Award in Reno, NV
It also gives us great pleasure to announce that Analyst Chair Duncan Graham and Analytical Methods Editor-in-Chief Scott Martin both received awards at SciX 2017. The Charles Mann Award for Applied Raman Spectroscopy was awarded to Duncan Graham, who delivered his Plenary lecture "Mann up, SERS Can be Useful!" on Tuesday 10th October. Scott Martin was the recipient of the AES Mid-Career Award. After being presented with his award, Scott delivered a plenary lecture titled  "Using Microchip Electrophoresis and Electrochemical Detection to Investigate Cellular Communication". We are extremely proud of Scott and Duncan. Congratulations on well-deserved awards.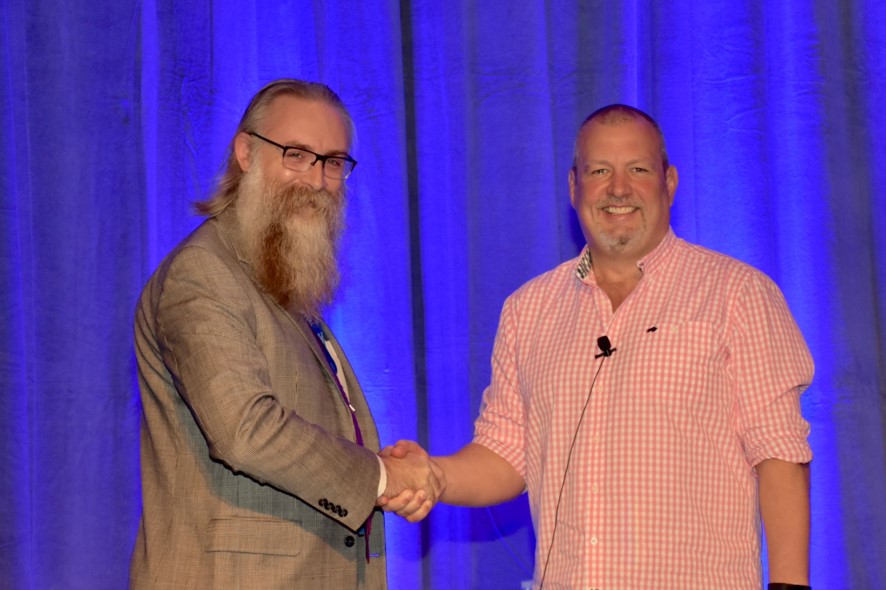 Duncan Graham, Chair of Analyst, is presented with the Charles Mann Award for Applied Raman Spectroscopy by Ian Lewis from Kaiser Optical Systems
Analytical Methods Editor-in-Chief Scott Martin receives the AES Mid-Career Award from Mark Hayes, Arizona State University
RSC Sessions
Maria Southall, Deputy Editor of Analyst and Analytical Methods, attended SciX and chaired two Royal Society of Chemistry sessions – the RSC Sensors for Cancer Diagnostics session and the RSC Award session. Both sessions featured excellent presentations from experts in the field of analytical chemistry. The RSC Award session showcased the work of Danny O'Hare (Imperial College London, UK), Eiry Kobatake (Tokyo Institute of Technology, Japan), Xian-En Zhang (Institute of Biophysics, Chinese Academy of Sciences, China) and Gianfranco Gilardi (University of Torino, Italy). At the RSC Sensors for Cancer Diagnostics session, Analyst Associate Editors Steven Soper (University of Kansas, USA) and Jean-Francois Masson (University of Montreal, Canada) presented some of their research, along with Analytical Methods Advisory Board member Amanda Hummon (University of Notre Dame, USA) and Peter Gardner from the Manchester Institute of Biotechnology.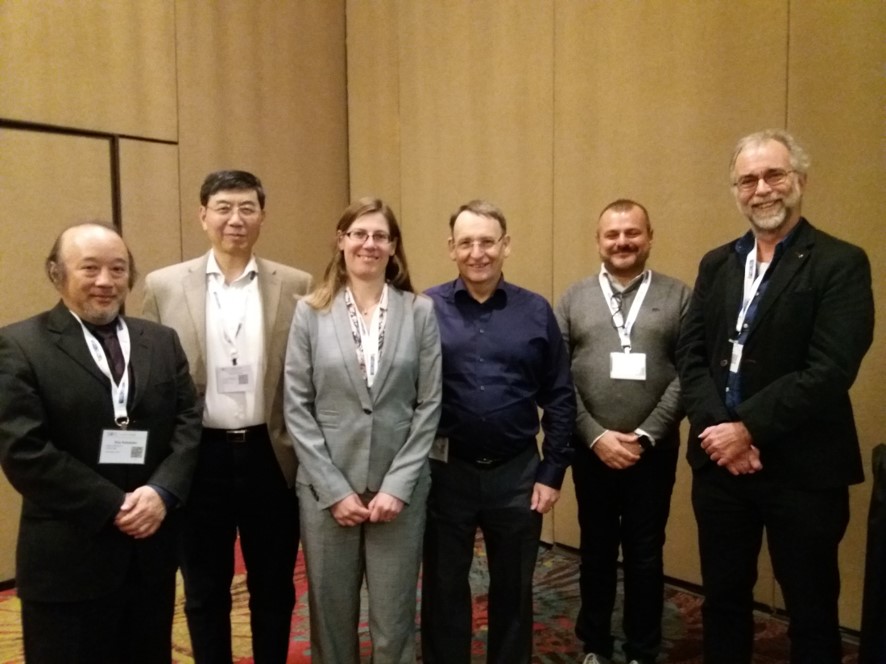 Photo from left to right: Eiry Kobatake, Xian-En Zhang, Maria Southall (RSC), Tony Cass, Gianfranco Gilardi, Danny O'Hare
Thank you to all our session speakers!
Spring SciX 2018
Spring SciX is a UK-based meeting of the successful SciX series, covering a wide range of analytical chemistry research, with a focus on early career researchers. Join leaders in the analytical sciences as they present progress on emergent topics, meet with exhibitors, and network over four days in Glasgow. Find out more at http://springscix.org/
We hope to see you there!