We are delighted to announce the appointment of Professor Tony Killard as our Reviews Editor. Tony has been a member of the Analytical Methods Editorial Board since 2015.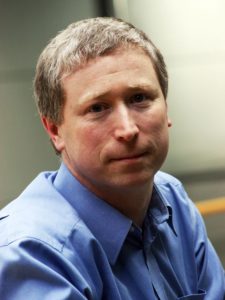 ---
Tony Killard received his BA(Mod) Natural Sciences in Microbiology at Trinity College, Dublin in 1993 and his PhD in Biotechnology at Dublin City University (DCU) in 1998. He became Principal Investigator at the Biomedical Diagnostics Institute, DCU in 2005. In 2011, he was appointed to the Chair in Biomedical Sciences at the University of the West of England and was made Adjunct Professor at the Biomedical Diagnostics Institute in October 2011. His areas of interest are the development of chemical sensors, biosensors and biomedical diagnostic devices; application of novel electroactive materials (nanostructured conducting polymers and electrocatalysts) to electrochemical sensors and biosensors, while also making these amenable to low cost mass production using technologies such as screen printing, inkjet printing and polymer MEMS fabrication; Integration of these sensors into functional diagnostic devices and systems e.g. point of care diagnostics using novel techniques such as breath monitoring and printed electronics technology and development of novel approaches to blood coagulation monitoring.
---
We welcome Tony and his expertise to the position of Reviews Editor, alongside our 11 existing Associate Editors.
Get in touch if you are interested in submitting a review to Professor Killard!
You can keep up to date with the latest developments from Analytical Methods by signing up for free table of contents alerts and monthly e-newsletters.