We are delighted to announce the appointment of Professor Jill Venton as our newest Associate Editor on the Editorial Board.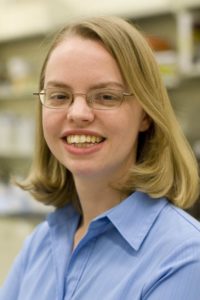 ---
Jill Venton is a Professor of Chemistry and Neuroscience at the University of Virginia. She got her PhD from University of North Carolina and was a postdoc at University of Michigan, before starting at University of Virginia in 2005. She was promoted to Associate Professor in 2011 and full Professor in 2016. Professor Venton has been a member on the advisory board for Analytical Methods' sister journal Analyst since 2012.
Her research is in electrochemical sensors for making real-time measurements of neurotransmitters.  Her lab develops novel electrochemical sensors using carbon nanomaterials and is known for making real-time measurements of adenosine in rats and dopamine in the fruit fly brain.  She has won many awards including the Society for Electroanalytical Chemistry Young Investigator Award, Dreyfus Teacher-Scholar, and Eli Lilly Young Analytical Investigator award.  She is also active in many outreach education programs to elementary teachers and students.
"I look forward to working with authors to publish high quality work in Analytical Methods, in order to strengthen the reputation of the journal." 
---
We welcome Jill Venton and her expertise to the Analytical Methods Editorial Board as Associate Editor alongside our 10 existing Associate Editors. This appointment strengthens the Editorial Board, with all papers handled by an expert in the field. Submit your paper to Professor Venton today!
You can keep up to date with the latest developments from Analytical Methods by signing up for free table of contents alerts and monthly e-newsletters.