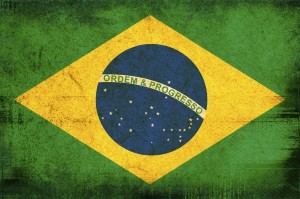 We are pleased to announce The Royal Society of Chemistry Brazil Roadshow that will take place in three amazing Brazilian locations this November.
The roadshow consists of three one-day scientific symposia in Campinas, Porto Alegre and Belo Horizonte, featuring lectures by some of the world's leading international scientists in analytical science and sustainable chemistry.
The roadshow is free to attend and will bring together academics, students and industrial scientists in a stimulating and friendly environment. Join us to find out more about our journals and wider activities! Click here to register.
4th November: University of Campinas (IQ-UNICAMP), Campinas, Brazil
6th November: The Federal University of Rio Grande do Sul (IQ-UFRGS), Porto Alegre, Brazil
8th November: The Federal University of Minas Gerais (DQ-UFMG), Belo Horizonte, Brazil
Among the outstanding scientists presenting at the roadshow: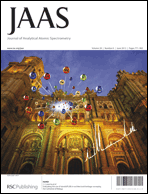 Frank Vanhaecke (Chair of the JAAS Editorial Board)
Craig Banks (Analytical Methods Associate Editor)
James Clark (Green Chemistry Advisory Board member)
Boris Mizaikoff, (Analyst Associate Editor)
Janet Scott (Green Chemistry Advisory Board member)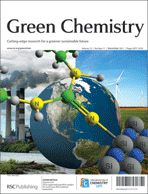 The Royal Society of Chemistry is proud to support and publish high-impact research from all over the globe, and a large amount of our content is from authors in Brazil. Below are some examples of the high-quality content published in Green Chemistry, Analyst, Analytical Methods, RSC Advances and JAAS by your Brazilian colleagues, please take a look at the papers listed below:
Glycerol as a recyclable solvent for copper-catalyzed cross-coupling reactions of diaryl diselenides with aryl boronic acids
Vanessa G. Ricordi, Camilo S. Freitas, Gelson Perin, Eder J. Lenardão, Raquel G. Jacob, Lucielli Savegnago and Diego Alves
Green Chem., 2012, 14, 1030–1034, DOI: 10.1039/C2GC16427B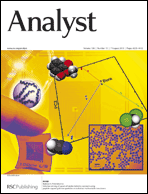 Reversible polymerization of novel monomers bearing furan and plant oil moieties: a double click exploitation of renewable resources
Carla Vilela, Letizia Cruciani, Armando J. D. Silvestre and Alessandro Gandini
RSC Adv., 2012, 2, 2966–2974, DOI: 10.1039/C2RA20053H
Easy dual-mode ambient mass spectrometry with Venturi self-pumping, canned air, disposable parts and voltage-free sonic-spray ionization
Nicolas V. Schwab, Andreia M. Porcari, Mirela B. Coelho, Eduardo M. Schmidt, Jose L. Jara, Jesui V. Visentainer and Marcos N. Eberlin
Analyst, 2012, 137, 2537–2540, DOI: 10.1039/C2AN16312H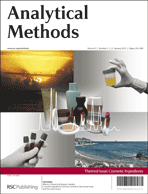 Capacitively coupled contactless conductivity detection on microfluidic systems—ten years of development
Wendell Karlos Tomazelli Coltro, Renato Sousa Lima, Thiago Pinotti Segato, Emanuel Carrilho, Dosil Pereira de Jesus, Claudimir Lucio do Lago and José Alberto Fracassi da Silva
Anal. Methods, 2012, 4, 25–33, DOI: 10.1039/C1AY05364G
Determination of trace metals in high-salinity petroleum produced formation water by inductively coupled plasma mass spectrometry following on-line analyte separation/preconcentration
Eliane Padua Oliveira, Lu Yang, Ralph E. Sturgeon, Ricardo Erthal Santelli, Marcos Almeida Bezerra, Scott N. Willie and Ramsés Capilla
J. Anal. At. Spectrom., 2011, 26, 578-585, DOI: 10.1039/C0JA00108B