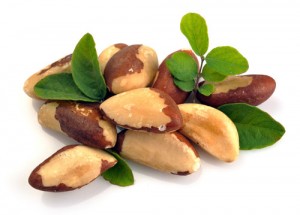 We are pleased to announce the first web collection of Analytical Methods on Food and Packaging:
This web themed issue covers a range of topics, including a mixture of both fundamental advances and exciting new applications. The issue aims to encourage research on the analytical developments in food analysis combined with biological, nutritional and toxicological evaluations. Analytical research on food components arising from changes during food processing, packaging and storage will also be considered.
Guest Edited by Don Clarke, Food and Environment Research Agency (FERA).
Do you work in the area of food analysis? Contribute to this web theme and submit your work now! New articles will be added to this collection as they are published. Email us at METHODS-RSC@rsc.org for more information.
Here are the first six papers of the Food and Packaging web theme free for you to read for the next four weeks. To read the full articles, please click on the links below:
Highly sensitive determination of Orange II based on the dual amplified electrochemical signal of graphene and mesoporous TiO2
Tian Gan, Junyong Sun,  Zuomin Lin and Yuling Li  
Anal. Methods, 2013,5, 2964-2970
DOI: 10.1039/C3AY40250A
Carotenoids extraction and quantification: a review
Héctor Arvayo-Enríquez, Iram Mondaca-Fernández, Pablo Gortárez-Moroyoqui, Jaime López-Cervantes and Roberto Rodríguez-Ramírez 
Anal. Methods, 2013,5, 2916-2924
DOI: 10.1039/C3AY26295B
Analysis of triphenylmethane dyes in seafood products: a review of extraction methods and determination by liquid chromatography coupled to mass spectrometry
Noelia López-Gutiérrez, Roberto Romero-González, José Luis Martínez Vidal and Antonia Garrido Frenich  
Anal. Methods, 2013,5, 3434-3449
DOI: 10.1039/C3AY40485D
Preparation of Fe3O4@TiO2/graphene oxide magnetic microspheres for microchip-based preconcentration of estrogens in milk and milk powder samples
Miaomiao Tian, Wei Feng, Juanjuan Ye and Qiong Jia  
Anal. Methods, 2013,5, 3984-3991
DOI: 10.1039/C3AY40662H
Determination of bisphenol-A, 2,4-dichlorophenol, bisphenol-AF and tetrabromobisphenol-A in liquid foods and their packaging materials by vortex-assisted supramolecular solvent microextraction/high-performance liquid chromatography
Yingtang Li, Yang Jiao, Yuhong Guo and Yaling Yang  
Anal. Methods, 2013,5, 5037-5043
DOI: 10.1039/C3AY40586A
Proficiency test results for PAH analysis are not method-dependent
Mark Sykes, Martin Rose, Joe Holland, Thomas Wenzl, Janet Kelly and   Dominic Anderson
Anal. Methods, 2013,5, 5345-5350
DOI: 10.1039/C3AY40850G