We'll be attending the 2013 MRS Fall Meeting & Exhibit in Boston at the start of next month. If you'll be there too, please drop by our booth (#1300) and discover more about the Royal Society of Chemistry.
More about….
…our high impact publications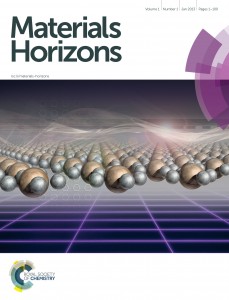 We'll have our high quality journals on show, including the very first issue of our new journal Materials Horizons. Sign up for the Materials Horizons e-alert at the booth to enter our prize draw to win a Kindle Fire.
Plus, you can browse our books and enjoy a 30% conference discount (or 35% if you are a Royal Society of Chemistry member) on all titles on display.
…becoming a Royal Society of Chemistry member
Connect with our vibrant worldwide network to develop and share new ideas and advance your career.
Ask us about our special 20% discount for MRS delegates and find out why we are the world's leading chemistry community.
…the people that work for us – and the work that they do
Liz Dunn, Philip Earis, Leanne Marle and Joanne Thomson will all be in Boston and would be delighted to tell you more about how the Royal Society of Chemistry is advancing excellence in the chemical sciences.
 
Liz Dunn
Editor, Soft Matter and Materials Horizons
Managing Editor, Journal of Materials Chemistry A, B & C, Polymer Chemistry and Biomaterials Science
Philip Earis
Managing Editor, Energy & Environmental Science, Nanoscale, Faraday Discussions and PCCP
Leanne Marle
Commissioning Editor, Books
Joanne Thomson Campaigns Manager
We look forward to meeting you!