| | | |
| --- | --- | --- |
| | With the 10th anniversary themed issue of OBC now online we thought we would share with you a couple of the other cover suggestions that were put forward by authors for this issue. | |
Below is the rather striking suggestion from Brimble et al. The tree and leaves represent nature, and its dew, superimposed with their spiroacetal-triazoles, drops into a pool of tablets representing the development of new therapeutic agents.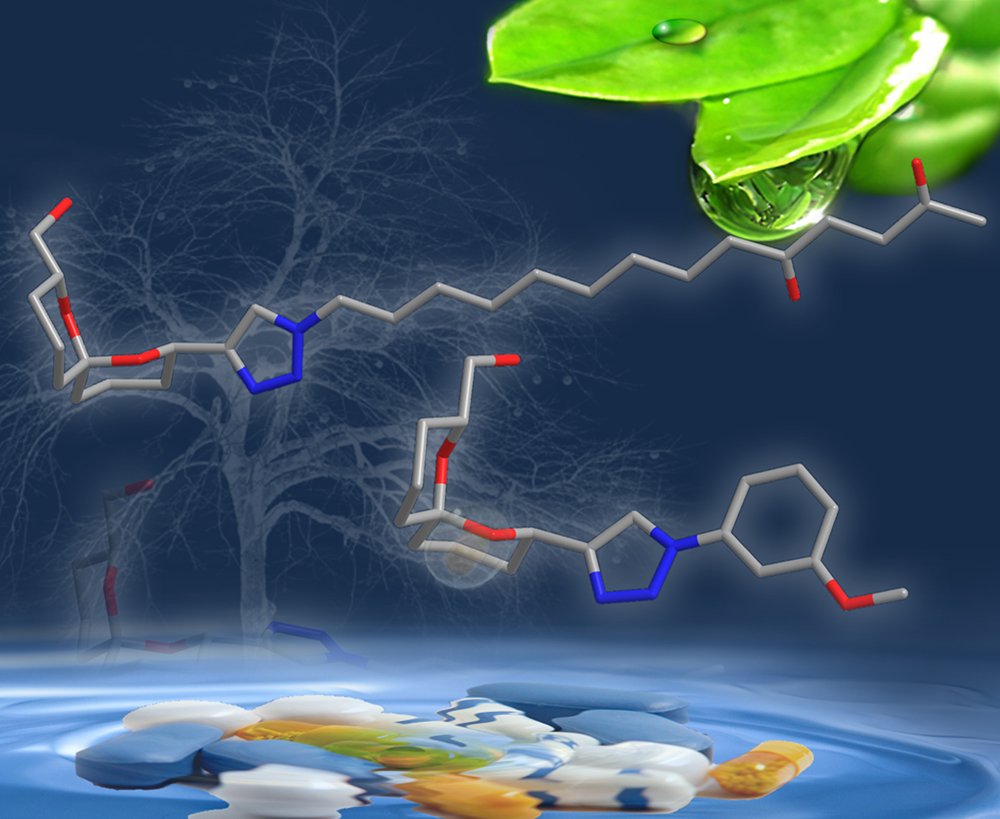 Enantioselective synthesis of C-linked spiroacetal-triazoles as privileged natural product-like scaffolds
Jui Thiang Brian Kueh, Ka Wai Choi and Margaret A. Brimble
DOI: 10.1039/C2OB06802H
This second suggestion comes from Luh et al., featuring a decameric ladderphane in recognition of the 10 years that OBC has been published.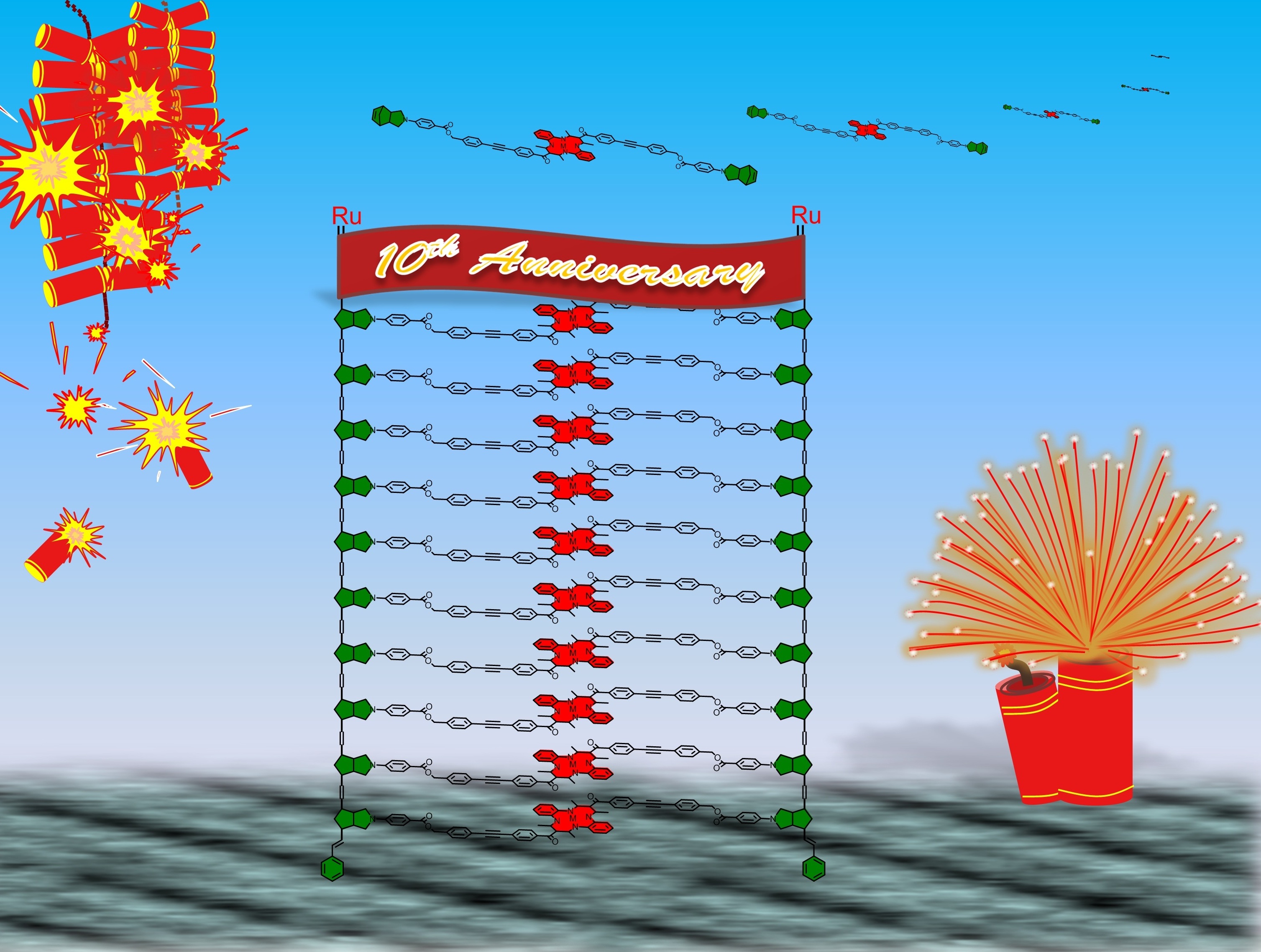 Double stranded polymeric ladderphanes with 16-π-electron antiaromatic metallocycle linkers
Hsin-Hua Huang , Chih-Gang Chao, Shern-Long Lee, Hung-Jen Wu, Chun-hsien Chen and Tien-Yau Luh
DOI: 10.1039/C2OB25114K
Now you've seen the art, why not see the science? View the entire issue, featuring 68 articles from the breadth of OBC's scope by leaders in the field!