The Organic & Biomolecular Chemistry Editor's collection is a showcase of some of the best articles published in the journal, hand selected by our Associate Editors and Editorial Board members.
For this month's selection, Associate Editor Motomu Kanai has highlighted some of his favourite recent works.
Take a look at what he thought of the articles below, and find out more about the research and the researchers behind the papers in our interviews with the authors.
Motomu's Selection:
The effect of deoxyfluorination and O-acylation on the cytotoxicity of N-acetyl-D-gluco- and D-galactosamine hemiacetals
Vojtěch Hamala, Lucie Červenková Šťastná, Martin Kurfiřt, Petra Cuřínová, Martin Balouch, Roman Hrstka, Petr Voňka and Jindřich Karban
Motomu's comments:
Introducing fluorine atoms into biologically active molecules almost always induces interesting effects. Substitution of hydroxy groups in sugars with fluorine atoms is a typical example. Here Hamala et al. systematically synthesized deoxyfluorinated sugar analogues and studied their cytotoxicity to cancer cells. These molecules may be also interesting fluorine NMR probes, as well as tools for studying CH/π interactions between sugars and proteins.
Find out more in our interview with the authors
---
An air-stable, Zn2+-based catalyst for hydrosilylation of alkenes and alkynes
Kristina Groutchik, Kuldeep Jaiswal and Roman Dobrovetsky
Motomu's comments:
Hydrosilylation of alkenes and alkynes is an important reaction in both chemical laboratories and industries, the latter of which produce silicon polymers such as rubbers and oils, which are essential for our daily life. Platinum catalysts are commonly used to promote this reaction. However, use of sustainable, earth abundant catalysts is more preferable. In this paper, Groutchik et al. report that an air-stable zinc complex generated from a hemilabile tetradentate ligand promotes efficient hydrosilylation of alkenes and alkynes. The rection proceeds thorough frustrated Lewis pair activation of hydrosilane. This achievement promises novel reactivity of metal complex catalysts based on smart ligand design.
Find out more in our interview with the authors
---
Deuteration of terminal alkynes realizes simultaneous live cell Raman imaging of similar alkyne-tagged biomolecules
Syusuke Egoshi, Kosuke Dodo, Kenji Ohgane and Mikiko Sodeoka
Motomu's comments:
Alkynes are a unique tag for biorthogonal reactions as well as Raman imaging. For the latter, alkynes provide characteristic Raman signals in the region where other cellular molecules do not interfere. Thus, use of alkyne tags is beneficial to enhance the signal-to-noise ratio. In this paper, Egoshi et al. found that deuteration at the terminal carbon of alkyne tags markedly shifted the Raman signal by 135 cm-1. This finding enabled two-color in-cell Raman imaging, simultaneously using two similar tags containing either H or D at the alkyne terminus.
Find out more in our interview with the authors
---
Meet the Editor:
Motomu Kanai, OBC Associate Editor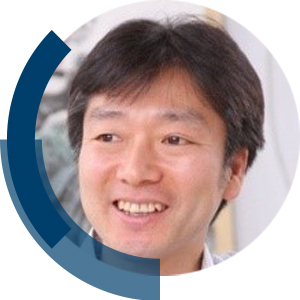 Motomu Kanai obtained his PhD from Osaka University in 1995. Then, he moved to University of Wisconsin, USA, for postdoctoral studies with Professor Laura L. Kiessling. In 1997 he returned to Japan and joined Professor Masakatsu Shibasaki's group at The University of Tokyo as an assistant professor. After being a lecturer (2000~2003) and an associate professor (2003~2010), he started his position as a professor at The University of Tokyo (since 2010) and a principal investigator of ERATO Kanai Life Science Project (2011~2017). He has received The Pharmaceutical Society of Japan Award for Young Scientists (2001), Thieme Journals Award (2003), Merck-Banyu Lectureship Award (MBLA: 2005), Asian Core Program Lectureship Award (2008 and 2010), and Thomson-Reuters The 4th Research Front Award (2016).
His research interests entail design and synthesis of functional (especially, biologically active) molecules.