The Organic & Biomolecular Chemistry Editor's collection is a showcase of some of the best articles published in the journal, hand selected by our Associate Editors and Editorial Board members. For this inaugural selection, Associate Editor Christian Hackenberger has highlighted some of his favourite recent works. Take a look at what he thought of the articles below, and find out more about the research and the researchers behind the papers in our interviews with the authors.
Christian's Selection:
Hierarchical self-assembly of an azobenzene dyad with inverted amide connection into toroidal and tubular nanostructures
Takuho Saito and Shiki Yagai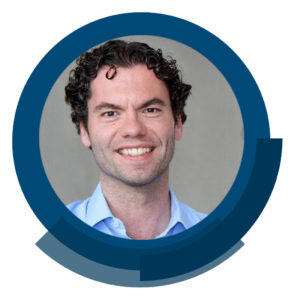 Christian's comments: "Small things can make a difference! Check out this very interesting paper by Yagai et al on how inverting an amide bond in foldable azobenzene dyads changes the thermal stability of self-assembled toroids and nanotubes! Amazing! This paper is part of our collection Supramolecular chemistry in OBC. "
Find out more in our interview with the authors
Rapid sodium periodate cleavage of an unnatural amino acid enables unmasking of a highly reactive α-oxo aldehyde for protein bioconjugation
Robin L. Brabham, Tessa Keenan, Annika Husken, Jacob Bilsborrow,  Ryan McBerney,  Vajinder Kumar,  W. Bruce Turnbull and Martin A. Fascione

Christian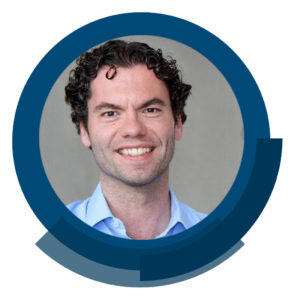 's comments: "Now available site-specifically! This contribution by Fascione and coworkers expands the use of Strain-Promoted Alkyne-Nitrone Cycloaddition (SPANC) ligation to modify internal α-oxo aldhehydes in proteins. Particularly remarkable is that this work describes a rare example of site-specifically incorporated aldehyde into proteins via amber stop codon suppression. Well done folks!"
Find out more in our interview with the authors
Site-selective modification of proteins using cucurbit[7]uril as supramolecular protection for N-terminal aromatic amino acids
Anton A. A. Smith, Caitlin L. Maikawa,  Gillie A. Roth and Eric A. Appel
Christian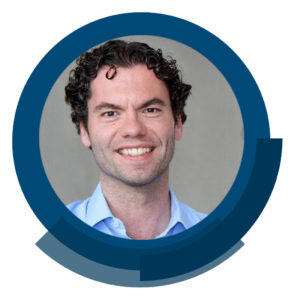 's comments: "A supramolecular protecting group in peptide and protein chemistry! This paper I handled myself and I agree with the reviewers that this is a nice piece of work. Appel and coworkers make clever use of cucurbit[7]uril, which blocks the nucloephilicity of an N-terminal phenylalanine. Quite handy for the selective modification of the N-terminal glycine of the A-chain in insulin!"
Find out more in our interview with the authors
Disulphide-mediated site-directed modification of proteins
Thorbjørn Nielsen,  Anders Märcher,  Zuzana Drobňáková,  Michal Hučko,  Milan Štengl,  Vojtěch Balšánek, Charlotte Wiberg,  Per F. Nielsen,  Thomas E. Nielsen, Kurt V. Gothelf and Emiliano Cló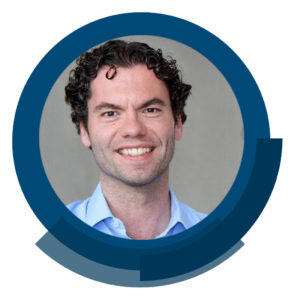 Christian's comments: "Gothelf and Clo from Aarhus University and Novo Nordisk report in this paper the modification of lysines in pharmaceutically relevant proteins and antibody fragments. What is special about their work is that only lysines are modified in proximity to solvent-exprosed disulfides by clever design of a bifunctional reagent, which consits of a rebridging moiety, a masked thiol and an amine reactive group. One can only wish that more of such innovative collaborations between industry and academia are reported."
Find out more in our interview with the authors
The Curious Yellow Colouring Matter of the Iceland Poppy
Rory Devlin and Jonathan Sperry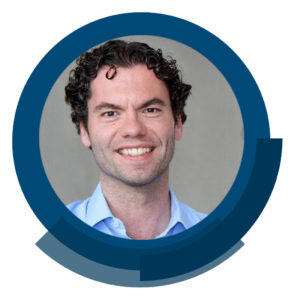 Christian's comments: "And finally an awesome historical overview on an intruiging yellow colored natural product, the nudicaulin. This flavoalkaloid was named by Sir Robert Robinson in 1939. Devlin and Sperry take the reader through a fascinating journey on the first structural assignment, synthesis strategies, biosynthesis and biological role. A must read not only for the natural product chemists among us!"
Find out more in our interview with the authors
Meet the Editor:
Christian P. R. Hackenberger completed his graduate studies in chemistry at the universities of Freiburg and UW Madison and his doctoral studies in 2003 at the RWTH Aachen. After a postdoctoral position at MIT, he started his own group at the Freie Universität Berlin in 2005. In 2012, he was appointed Leibniz-Humboldt Professor for Chemical Biology at the Leibniz-Research Institute for Molecular Pharmacology and the Humboldt Universität zu Berlin.
His group works on the development of new chemoselective and bioorthogonal reactions, the identification and analysis of novel PTMs, the engineering of protein-based pharmaceuticals and novel approaches to functional protein synthesis and delivery, in particular for the labeling and modification of different antibody formats. He is co-founder of the recently founded company 'Tubulis', which ventures into engineering better tolerable cancer drugs based on protein- and antibody-drug conjugates.
Christian is an Associate Editor for Organic & Biomolecular Chemistry since 2015 and on the Advisory board of Chemical Science and RSC Chemical Biology. His research group can be followed on Twitter @PhosphorusFive.
Outside his chemistry life he enjoys all forms of sport (Federer!), foodie (Ottolenghi!) and cultural (Theatre! Contemporary Art! Opera!) activities.