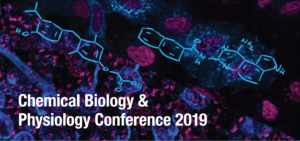 Organic & Biomolecular Chemistry and our sister journals, Chemical Science and RSC Advances, are proud to sponsor the upcoming Chemical Biology and Physiology Conference, 12-15 December 2019 at Oregon Health & Science University.
The Chemical Biology and Physiology Conference series is a biennial international conference focused on the growing intersection of Chemical Biology and Physiology, bringing together leading scientists from around the world to promote the inspiration and collaboration to stimulate cutting edge research in this exciting research nexus. The fantastic speaker line up includes Benjamin Cravatt, Laura Kiessling, Tom Muir, Jennifer Heemstra and more. This year's topics of focus include Chemical Physiology, Imaging, Glyco Chemical Biology, Nucleotide Chemical Biology, Optical Tools and Protein Magic.
To find out more and register before the abstract deadline (October 31) or final deadline (November 15), visit www.ohsu.edu/chembiophys2019.