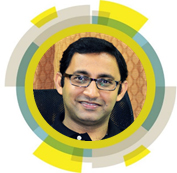 Professor Santanu Mukherjee (Indian Institute of Science, Bangalore), recently joined the Organic & Biomolecular Chemistry team as an Associate Editor. Santanu works in the field of asymmetric catalysis, with a focus on the discovery of new enantioselective transformations. His research group investigates hydrogen bonding, Lewis base and bifunctional catalysis, and more recently, he has focused on iridium-catalyzed asymmetric allylic substitution reactions.
To find out more about Santanu, take a look at our recent blog welcoming him to the team.
Santanu has picked out a selection of his personal favourite recent OBC articles which you can read now for free*
Santanu's Recommended OBC Articles:
Catalyst-controlled positional-selectivity in C–H functionalizations
Virendra Kumar Tiwari and Manmohan Kapur

An enantioselective synthesis of α-alkylated pyrroles via cooperative isothiourea/palladium catalysis
W. Rush Scaggs, Toya D. Scaggs and Thomas N. Snaddon
Organocatalytic asymmetric synthesis of highly substituted pyrrolidines bearing a stereogenic quaternary centre at the 3-position
Soumendranath Mukhopadhyay and Subhas Chandra Pan
Total synthesis of incargranine A
Patrick D. Brown and Andrew L. Lawrence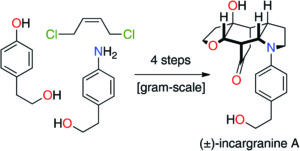 Studies toward the synthesis of strevertenes A and G: stereoselective construction of C1–C19 segments of the molecules
Tapan Kumar Kuilya, Subhendu Das, Dhiman Saha and Rajib Kumar Goswami
Formal [4 + 2] benzannulation of 2-alkenyl indoles with aldehydes: a route to structurally diverse carbazoles and bis-carbazoles
Ankush Banerjee, Avishek Guin, Shuvendu Saha, Anushree Mondal and Modhu Sudan Maji
Vinylogous acyl triflates as an entry point to α,β-disubstituted cyclic enones via Suzuki–Miyaura cross-coupling
Daria E. Kim, Yingchuan Zhu and Timothy R. Newhouse

*Access is free until 28/02/2019 through a registered RSC account.