We a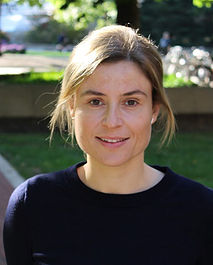 re delighted to introduce Assistant Professor Corinna S. Schindler as the newest member of our Editorial Board.
Originally from Schwaebisch Hall, Germany, Corinna carried out her undergraduate studies at the Technical University of Munich, completing her Diploma Thesis under the supervision of K. C. Nicolaou at the Scripps Research Institute in La Jolla. She then joined the Carreira group at ETH Zurich for her Ph.D., before accepting a postdoctoral position with Eric N. Jacobsen at Harvard University. In 2013 she moved to her current faculty as an Assistant Professor at the University of Michigan.
Over the course of her career, Corinna has worked in various areas of organometallic and organic synthetic chemistry. Currently, her research lab in Michigan focuses primarily on developing new synthetic methodologies to access biologically active structures, and you can find out more by visiting the group webpage.
Corinna has been recognized by numerous awards including the NSF Career Award, c&en's Talented Twelve Award, the American Chemical Society Green Chemistry Institute GreenX: Rising Star Award and an Alfred P. Sloan Foundation Fellowship.
Read her publications, including:
Synthesis and biological evaluation of pharbinilic acid and derivatives as NF-κB pathway inhibitors
Chem. Commun., 2015, 51, 8990-8993, DOI: 10.1039/C5CC02918J
Photoredox activation and anion binding catalysis in the dual catalytic enantioselective synthesis of β-amino esters
Chem. Sci., 2014, 5, 112-116, DOI: 10.1039/C3SC52265B