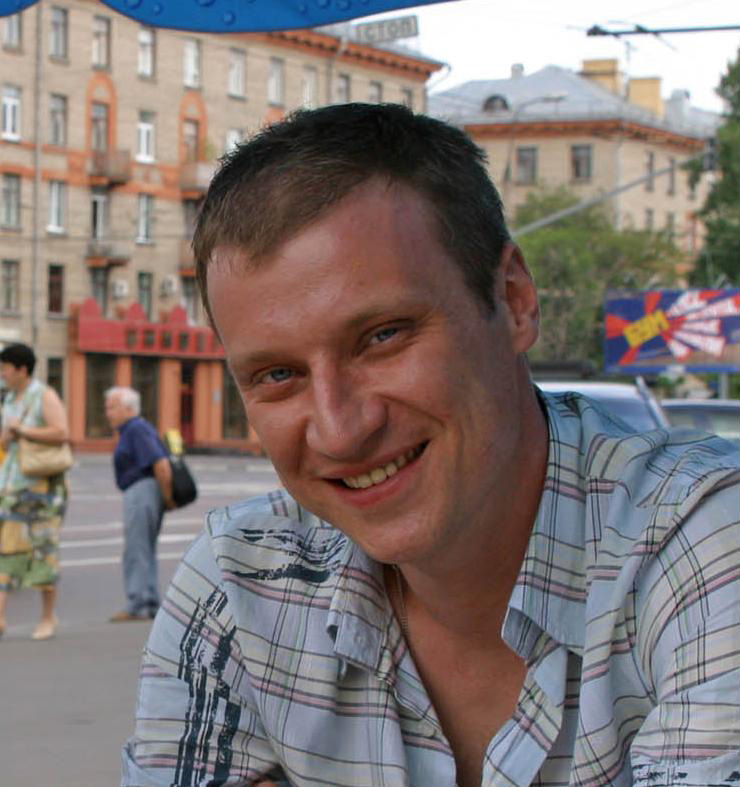 We are delighted to announce that Professor Andrei Yudin has become the Chair of the Editorial Board for Organic & Biomolecular Chemistry.
For the past 3 years Andrei has been handling manuscripts for OBC as an Associate Editor, but with his move to his new role he will no longer be handling manuscripts himself.
The previous Chair, Professor Jeff Bode, passed over the reins to Andrei at the begining of 2015, and this brings his time on the OBC Editorial Board to a close. Professor Paolo Scrimin's time on the Editorial Board has also drew to a close at the end of 2014. We would all like to thank both Jeff and Paolo for the many years of service and the invaluable contributions they have made in helping to guide the journal.
About Andrei:
Professor Andrei Yudin obtained his B.Sc. degree at Moscow State University and his Ph.D. degree at the University of Southern California under the direction of Professors G. K. Surya Prakash and George A. Olah. He subsequently took up a postdoctoral position in the laboratory of Professor K. Barry Sharpless at the Scripps Research Institute. In 1998, he started his independent career at the University of Toronto. He received early tenure, becoming an Associate Professor in 2002, and received an early promotion to the rank of a Full Professor in 2007.
Amongst Professor Yudin's awards are the CSC Award in Combinatorial Chemistry, the 2004 Amgen New Faculty Award, the 2010 CSC Merck-Frosst Therapeutic Center Award, the 2010 Rutherford Medal of the Royal Society of Canada, the 2011 University of Toronto Inventor of the Year Award, and the 2015 Bernard Belleau Award in Medicinal Chemistry. Professor Yudin is a Fellow of the Royal Society of Canada.
Andrei's Homepage: http://www.chem.utoronto.ca/wp/yudinlab/
Andrei also maintains a science blog – Amphoteros – that aims to illuminate the ongoing synthetic and chemical biology efforts in his lab and to discuss general advances in science, both from the past and present.
Below is his blog following our Editorial Board meeting at the end of last year.
Some news from London
Posted on November 20, 2014
Over the past several days I have been in London, England, where I attended the Fall Board Meeting of Organic and Biomolecular Chemistry. Richard Kelly, the Managing Editor of this RSC publication, has put this meeting together in the Mayfair district of London. Jeff Bode (ETH, Zurich) is stepping down as the Board Chairman and I will be taking over his responsibilities from January 2015. I have to tip my hat off to Jeff for his leadership over the past several years. I have thoroughly enjoyed my role of one of the Associate Editors. The difference now will be that I am no longer going to handle manuscripts, but will instead oversee some strategic areas for growth and improvement. I think this will be very exciting. Earlier this week, I had a lot of fun together with Jeff as well as Ashraf Brik of Ben Gurion University, Margaret Brimble of the University of Aukland, Tony Davis of the University of Bristol, Jonathan Clayden of the University of Manchester, Pauline Chiu of the University of Hong Kong, and Paolo Scrimin of the University of Padova. Unfortunately, Jin-Quan Yu of Scripps was not able to make it to this meeting. Along with Margaret and I, Jin-Quan is one of OBC's Associate Editors.
In terms of chemistry, I actually wanted to share something that relates to the work of Margaret Brimble (she flew in all the way from New Zealand to meet us). Margaret brought along some exciting news: NNZ-2566, a molecule developed as part of a collaboration between her lab and Neuren Pharma, was recently approved by the FDA, which has granted orphan drug designation to NNZ-2566 for treatment of Fragile X Syndrome. This tripeptide also demonstrates neuroprotective efficacy in models of traumatic brain injury such as concussion. Evidently, the U.S. Army is very interested in NNZ-2566, although not much is known about the mechanism of action of this exciting compound. What I found remarkable is that the tripeptide is orally bioavailable. The C-methyl proline residue makes this molecule considerably more stable than the corresponding non-methylated congener. The methyl group really "messes up" with the nearby amide bond, which apparently drives the logD down and improves the pharmacological profile of NNZ-2566. I have always thought that there is something special about C-methylproline…
http://www.neurenpharma.com/irm/content/nnz-2566-in-rett-syndrome.aspx?RID=330
Make sure you don't miss out on the latest journal news by registering your details to receive the regular Organic & Biomolecular Chemistry e-alert.
Follow us on Twitter @OrgBiomolChem