Posted on behalf of Liana Allen, guest web writer for Organic & Biomolecular Chemistry  
All biological cells possess a cell membrane, which are lipid bilayers containing proteins embedded within them. One of the important properties of this membrane is its selective permeability to species such as small molecules and metal ions.1 This characteristic allows cell membranes to separate compounds with different chemical properties and act as a barrier to certain substances. While selective permeability is an essential function of cell membranes, it also leads to low efficiency of drug molecules which have low permeability through the membrane, yet need to enter the cells to be of therapeutic value. This is one of the reasons that the use of anti-cancer therapeutic agents is currently limited.2 
One strategy to overcome this problem is to use a cell-penetrating peptide (CPP) as a 'transporter' of drug molecules across the cell membrane to deliver treatments into the target cells. Such transporter peptides are usually short, cationic sequences, allowing them to bind to the negatively charged head groups of lipids in the membrane and subsequent entry into the cell. This strategy offers an opportunity to increase the bioavailability of drugs and thus lower the dosage required to achieve a significant effect.3 While CPPs increase the amount of drug which enters the cell, one problem with this method is a lack of selectivity between diseased cells and normal, healthy cells. One approach which has been taken to further improve the selective delivery of drugs into target cells is conjugating the CPP to another 'homing' peptide, one which binds selectively to receptors in human tumor cells. This allows drug delivery to specific cells, decreasing the side effects and toxicity to normal, healthy cells. 
In this paper, the authours search for a cell-penetrating peptide to be used as a transporter of drugs through the membrane of cancerous cells. Their search was based on a library of peptides which all displayed the desired characteristics of CPPs.4 After establishing which the most efficient membrane-permeating peptide in the library was, a three-component conjugate of the CPP, a homing peptide and a known cytotoxic, anti-cancer agent (chlorambucil) was synthesized and tested to assess its cellular uptake and cytotoxicity. The authours identified a peptide named 'BP16' as a potential new CPP with high cellular uptake, yet no cytotoxicity towards cancerous or healthy cells. Conjugating the cytotoxic agent chlorambucil to BP16 led to an impressive 6- to 9-fold increase in the drugs activity. When combined with a homing peptide, the drug activity was increased a further 2- to 4.5 times. These promising results show that BP16 is a suitable non-toxic delivery vector for the transport of drugs through cellular membranes. 
To read more, see; 
Identification of BP16 as a non-toxic cell-penetrating peptide with highly efficient drug delivery properties
Soler, M. González, D. Soriano-Castell, X. Ribas, M. Costas, F. Tebar, A. Massaguer, L. Feliu, M. Plantas,
Organic & Biomolecular Chemistry, 2014, DOI: 10.1039/C3OB42422G

Free to access until 7th February 
References 
1 A. Lehninger, Principles of Biochemistry, 2nd Ed. 2003, (Worth Publishers ed.).
2 E. Raschi, V. Vasina, M. G. Ursino, G. Boriani, A. Martoni, F. De Ponti, Pharmacol. Ther., 2010, 21, 389.
3 S. B. Fonseca, M. P. Pereira, S. O. Kelley, Adv. Drug. Deliv. Rev., 2009, 61, 953.
4 E. Badosa, R. Ferre, M. Planas, L. Feliu, E. Besalu, J. Cabrefiga, E. Bardaji, E. Montesinos, Peptides., 2007, 28, 2276. 
---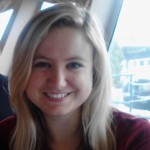 Dr C. Liana Allen is currently a post-doctoral research associate in the group of Professor Scott Miller at Yale University, where she works on controlling the enantio- or regioselectivity of reactions using small peptide catalysts. Liana received her Ph.D. in organic chemistry at Bath University with Professor Jonathan Williams, where she worked on developing novel, efficient syntheses of amide bonds.